---


Part of NewFormat AB Portal


---


---
OpenFormat
Products and Services
Offerings / Promotions / Prices
Guides and Datasheets
---
Customer Contact Form
Home/NewFormat
---
NewFormat AB PDF standards make the world work


---



Our solutions are based on
tested, reliable, and highly accessible software solutions.
NewFormat is Appointed Reseller and Solution Partner in
Nordic (Sweden, Denmark, Finland, Iceland, Norway)
and
Baltic Region (Estonia, Latvia, Lithuania)
of leading technology for accessible PDF from axes4.
---

axes4 / Document Tagging Services
for Creation of Accessible PDF (PDF/UA)
We make PDF documents accessible to everyone
for a more accessible world
---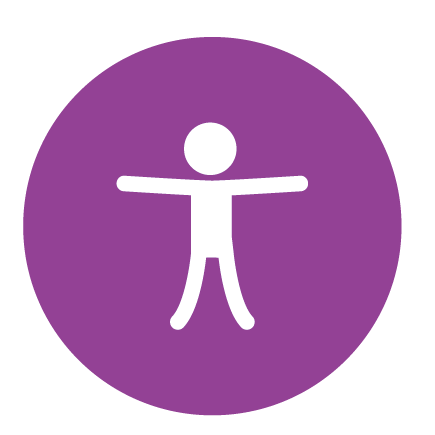 Accessible PDF
A fully PDF/UA compliant PDF can be just as
accessible as a WCAG compliant website.
---
Document Tagging as a Service
Making Accessible PDF (PDF/UA)
---
Hire us to tag and remediate your
PDF Documents for Accessible PDF (PDF/UA)
Document Tagging for Accessible PDF (PDF/UA)

PDF accessibility can be a complicated and time-consuming process,
if you don't have the right skills and tools to create,
correct and check PDF documents.

We accept the challenge of making any PDF document
accessible regardless of the origin of the source document,
and we deliver an accessible PDF back to you
- complying with all legal and standards requirements.

Just send us your PDF file for a first evaluation.
Based on that you receive an offer from us.




Key benefits

Fast and reliable

Your deadlines are our deadlines and details matter.
We make sure that reading order, semantics,
alternative presentation and navigation aid remains accurate
- at all times.





Compliance with Accessibility Standards

We ensure that your PDF documents will comply
with global standards for accessibility like
PDF/UA, WCAG2, and if required PDF/A-2a,
as well as any national accessibility regulations.




Interesting?



---
---
Tagged Documents for Accessible PDF (PDF/UA) as a Service
PDF/UA Document Tagging Includes:

What we do and deliver to you

Accessible PDF is not about visual or editorial design,
but about applying digital accessibility standards to define an
internal technical description of the contents of the PDF document
so that accessibility devices can accurately reproduce the content.

In return you get an accessible PDF from us
that has retained its original look.

However, we have added an invisible layer with instructions
to serve people using assistive technologies in reading,
understanding and navigating the PDF content on an equal footing
- the document is accessible for everyone.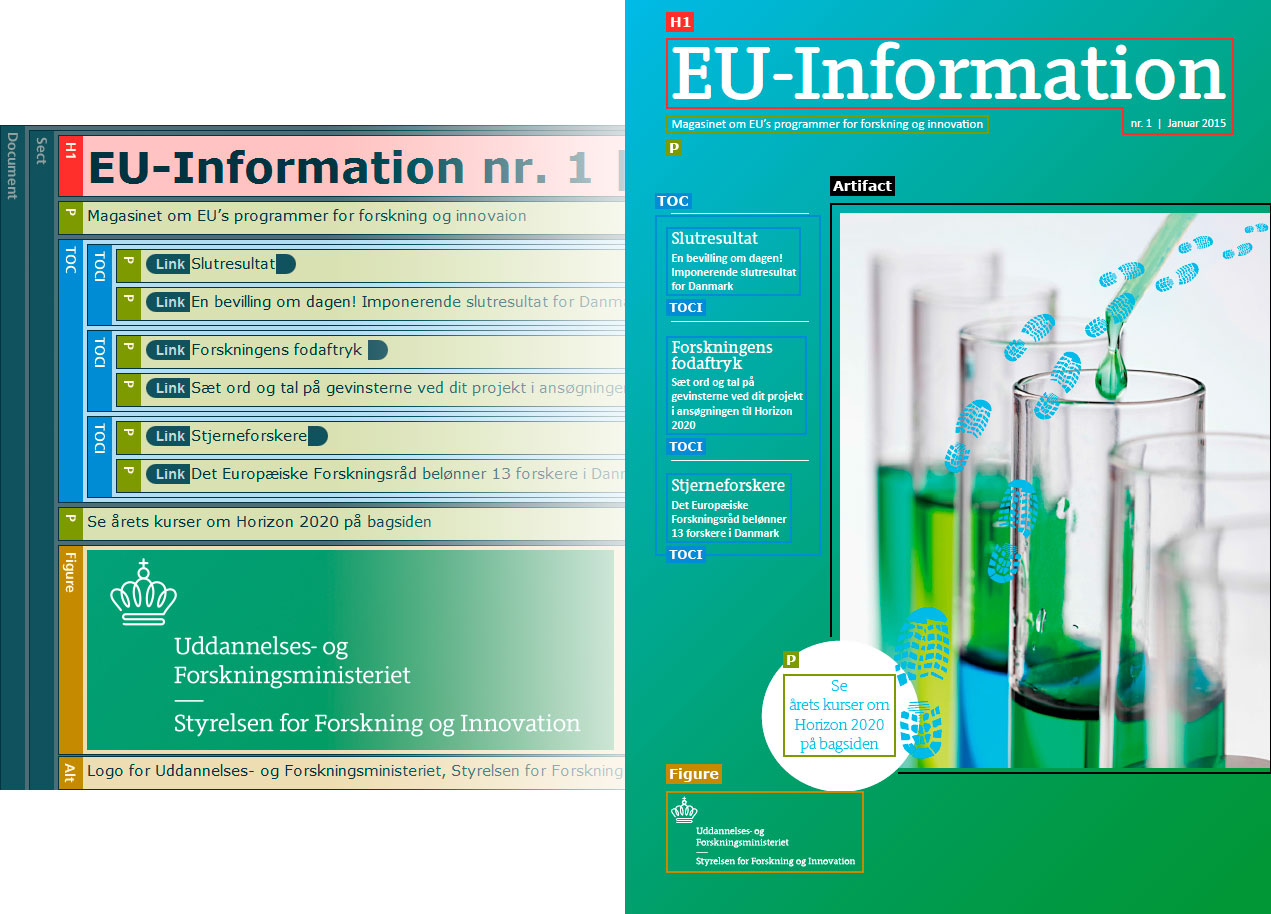 Comprehensive and rich semantics

Appropriate tags are added to the content of the PDF and may include:

Headings


Paragraphs


Lists


Tables


Links


Figures / Images / Graphics


Captions


Notes


Form fields


Formulas


Quotations


Table of Contents





Correct reading order

The order of the tags,
also known as the logical order,
follows the natural reading order.

You can see the logical order for example in
the Screenreader Preview of the free
PDF Accessibility Checker (PAC).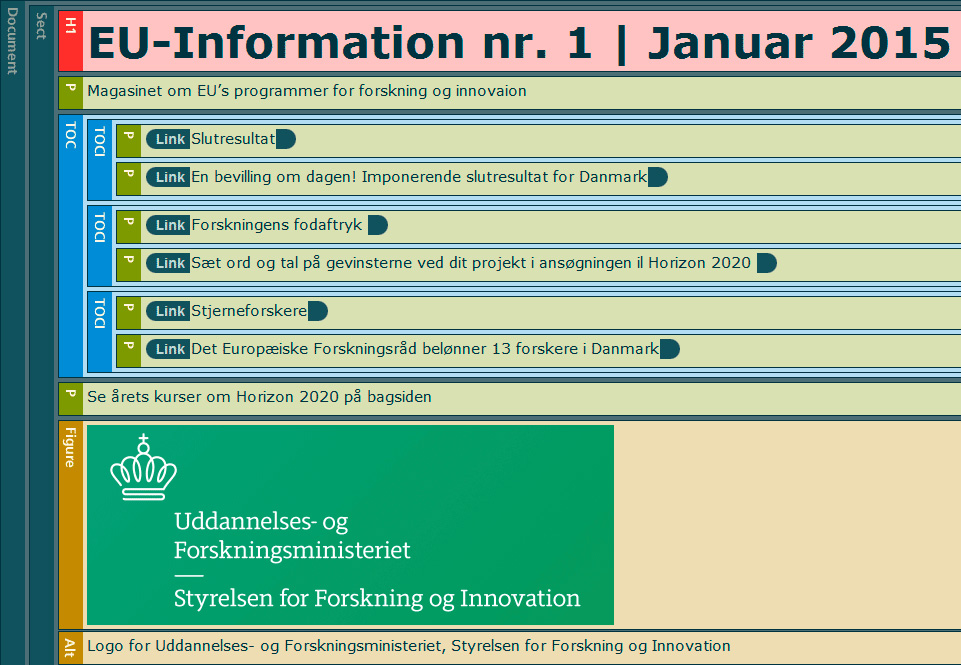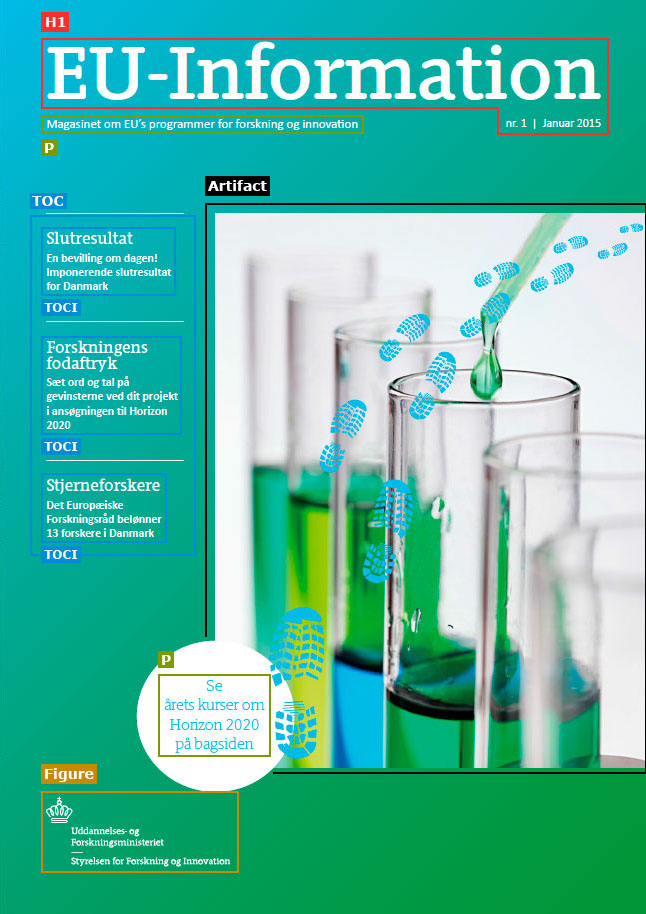 Settings for accessible PDF documents



Title

Document title added to metadata and displayed
in PDF viewer as window title.



Tab order

Following document structure.



Main language

Declared for the whole document.




Interesting?



---
Quality Assurance (QA)

We make a thorough test of all PDF documents based on
accessibility requirements from PDF/UA and WCAG
to make sure that you get compliant PDF documents.

We combine automatic test tools and manual procedures
to achieve the best result.

If PDF/A-2a is required, we do this conversion as a final step
before delivering the PDF document to you.



Machine/Automatic check

We check the technical accessibility with
axesCheck, axesPDF and PDF Accessibility Checker (PAC).


This includes general PDF issues, font problems,
the logical structure and document settings.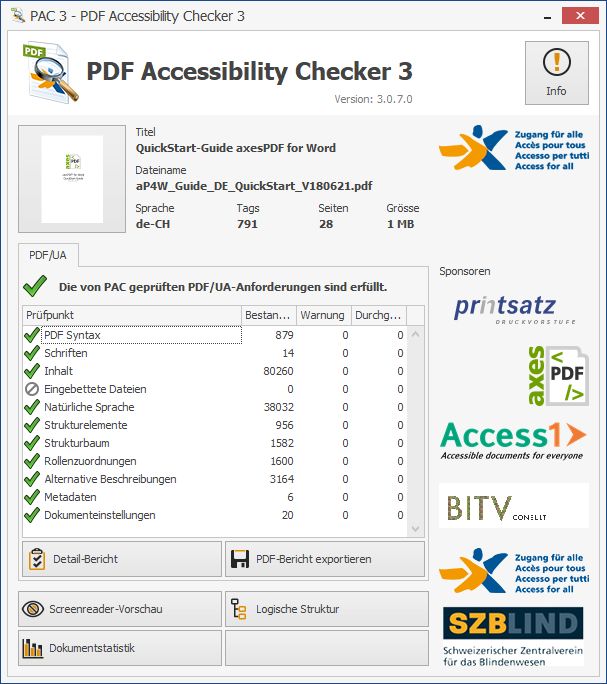 Visual check

We have a close look at the logical structure
to evaluate whether every piece of content is
provided with the correct tag and the logical
order reflects the natural reading order.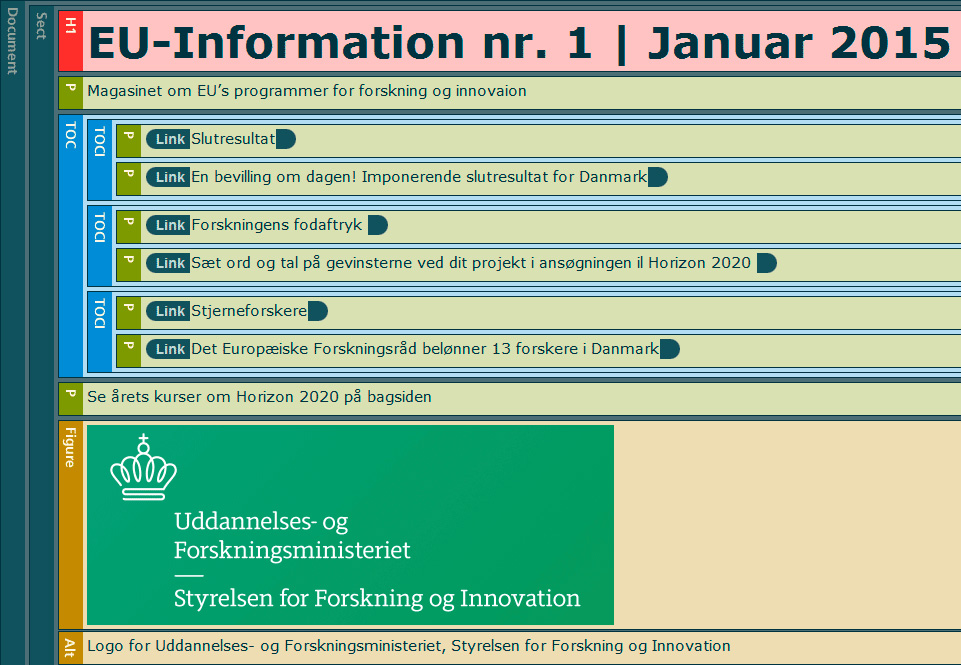 Assistive technology check

Finally we check the real life accessibility for
users of assistive technologies.

We use the screenreaders JAWS and NVDA
as well as the low vision tool VIP PDF-Reader.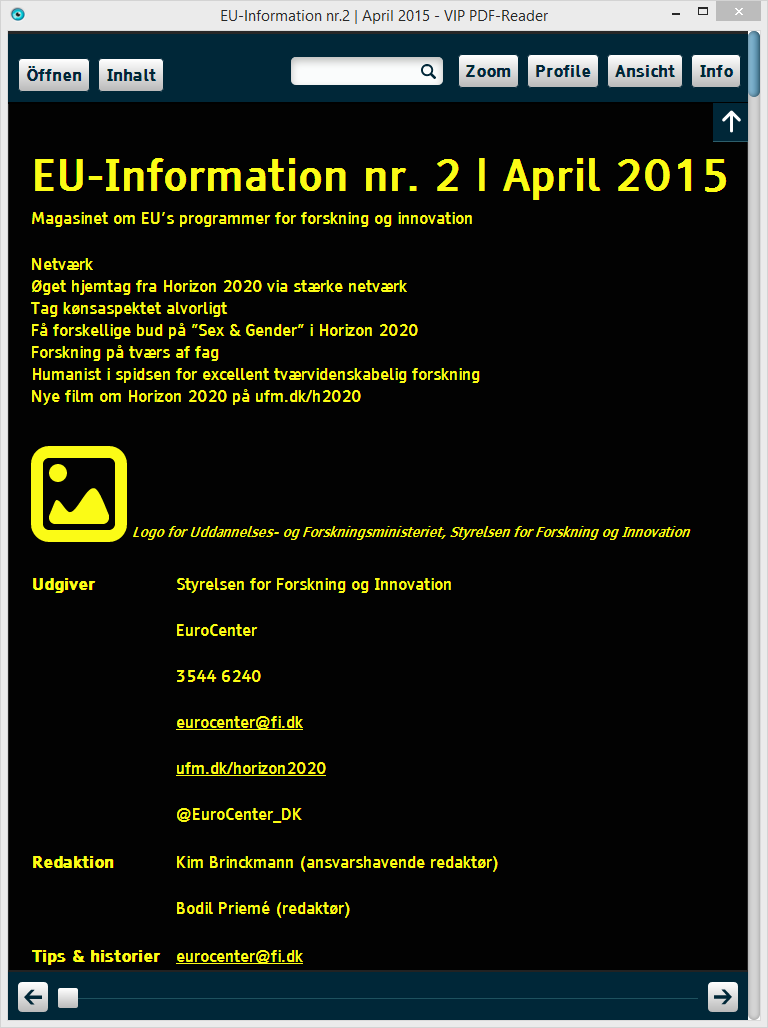 For more information contact NewFormat
---
NewFormat AB
Smörblommegränd 14, SE-165 72 Hässelby (Stockholm), Sweden
tel:+46 (0)70 631 53 01
All content © copyright 2008-2023 NewFormat AB. All rights reserved.
All product names, trademarks and registered trademarks
are property of their respective owners.
---


axes4 Partner