Products

---
Click Here for Free Trial of axaio MadeToTag for 30 Days
(You will be asked to fill in a trial request form.
To help us identify your software download and support you,
please enter the code NewFormat in the form field named Preferred Reseller).
axaio MadeToTag
Making Content Accessible - from within Adobe InDesign
Why axaio MadeToTag?

Adobe InDesign is ranked by many as the industry leading software for
page design and layout and for export of PDF files for print and digital media.

Adobe InDesign can create tables, footnotes, endnotes, table of contents,
hyperlinks and tags before exporting a document as an accessible PDF.




Adobe Indesign exports standard PDF output:

But due to shortage in Adobe InDesign, InDesign does not always
correctly export PDF output fully compliant with PDF/UA:

Validation of PDF/UA compliance (using callas pdfaPilot):
"Document not PDF/UA compliant!"
For this reason it's worth looking into axaio MadeToTag that exports
accessible PDF output from Adobe InDesign much better.



axaio MadeToTag kicks in where Adobe InDesign fails!

axaio MadeToTag makes Adobe InDesign PDF documents
accessible for everyone according to the ISO Standard PDF/UA.
axaio MadeToTag is a plugin for Adobe® InDesign®, to properly prepare
InDesign documents for export as accessible PDF documents according
to the ISO Standard PDF/UA ("universally accessible PDF"),
which contains all important criteria for accessible PDFs,
and to PDF/A-2a for long-term archiving.

The PDFs created with MadeToTag are also compliant with the applicable
requirements of the Web Content Accessibility Guidelines (W3C/WCAG)
which were translated into rules for accessible PDFs.




axaio MadeToTag is an indispensable tool to export accessible PDF documents
out of comprehensive and complex Adobe InDesign documents,
such as annual reports, stock exchange prospectus,...




axaio MadeToTag addresses a lot of the shortcomings of Adobe InDesign,
and adds the following enhanced capabilities:

Significantly more powerful support for tagging of complex tables;
including definition of scope and row headings in tables


Create links in footnotes


Locate common problems such as faux lists,
empty paragraphs, and figures with no alt text


Locate text with insufficient contrast


Set the language of selected text


PDF optimization


..., and much more



Files that are exported from within Adobe InDesign with axaio MadeToTag are
immediately PDF/UA compliant without any further intervention after export.
axaio MadeToTag extends and enhances Adobe InDesign's basic capabilities

The MadeToTag plug-in defines the content and semantic structure of
the InDesign document based on tags.

PDF files can not only define the visual appearance of pages in a
document, but can also be enhanced by so-called "tags" that
define a semantic structure for the page content.
Click on picture
Display of the internal Tag Tree Structure in a tagged PDF file
(using PDF Accessibility Checker (PAC))
Content that has been organized into articles can be exported to
tagged PDF very easily. In addition to organizing the content
into articles, it is also necessary to assign standard tag types
to paragraph style sheets, to add alternate text to images.

MadeToTag extends and enhances Adobe InDesign's basic capabilities
to structure content for export to a tagged PDF and takes advantage of
the "Articles" panel and makes it possible to use it in a much easier,
much faster and more reliable way.

MadeToTag provides intuitive controls and practical overview while working.
Instead of tedious manual dragging and dropping, MadeToTag allows you
to easily structure your Adobe InDesign files via shortcuts.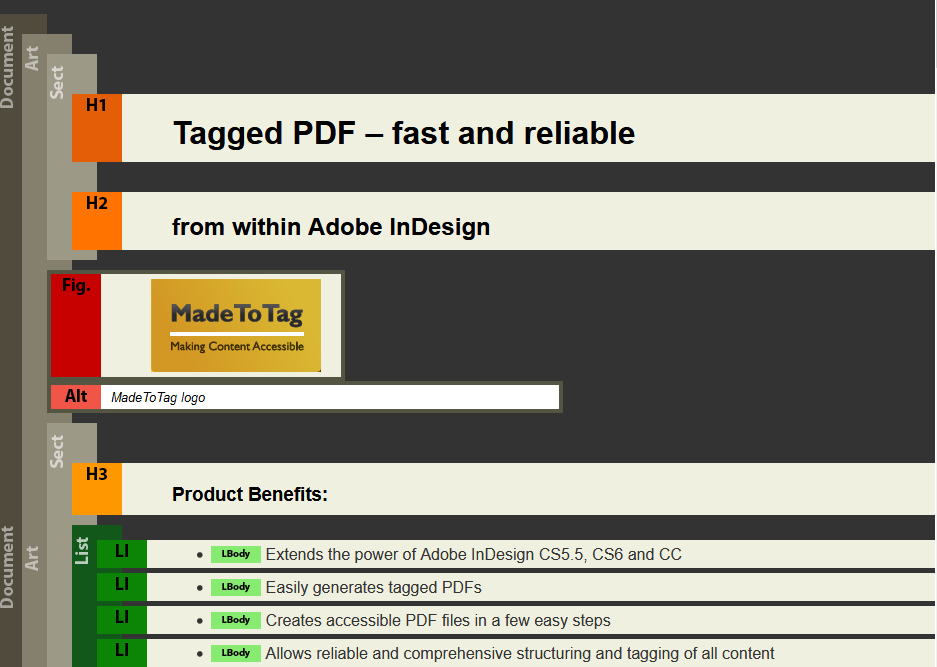 Click on picture
Display of the internal Tag Tree Structure in a tagged PDF file
(using callas pdfGoHTML)
The manual revision step with Adobe Acrobat can be skipped,
tags no longer need to be revised / post-processed in Adobe Acrobat!
This leads to large time savings as well as improved and more reliable
navigation within the document in favor of reading software, for example.




When axaio MadeToTag shines:

Some functions such as complex tables (multi-columns and multi-rows),
anchored frames, support of caption, blockquote & index, endnotes & footnotes,
or automatically generated tables of contents for entire Adobe InDesign books too,
only become possible with axaio MadeToTag.



axaio MadeToTag increases productivity effectively

With MadeToTag customers, faced with the request to deliver accessible PDFs,
get a practical and solid tool, helping not to get lost in the complex
accessibility processing procedures.

For Adobe InDesign-based documents that have to be maintained and updated regularly,
such as datasheets, brochures, annual reports, booklets, forms, timetables,...,
is it recommend to do the accessibility work in Adobe InDesign complemented with
the axaio MadeToTag plug-in, rather than in the final exported PDF.

While it is possible to export to a tagged PDF using Adobe InDesign's built-in features,
MadeToTag dramatically increases the productivity for users creating universally
accessible tagged PDFs (PDF/UA format) from their Adobe InDesign documents.

Time-consuming problems with the PDF export feature of Adobe InDesign
are solved in the background by MadeToTag - without any user effort.

MadeToTag saves an enormous amount of time, helps avoiding errors,
eliminates tedious manual post-processing in Adobe Acrobat,
and delivers high-quality results.

Validation of PDF/UA compliance (using callas pdfaPilot):
"Document PDF/UA compliant!"
MadeToTag provides its own tagged PDF export mechanism.
The MadeToTag tagged PDF export also carries out several extra steps
not otherwise available in Adobe InDesign.

Furthermore it fixes a number of critical bugs which are crucial
for generation of an accessible PDF document.
Key Features:

Intuitive visual tools and lots of keyboard shortcuts to:

Define export tags for document styles.


Structure content using articles.


Practical color highlight check and review of the export tags.


Correct tagging of lists, tables, links, tables of content and form fields.


Use Structure Preview to intuitively and quickly check tagging quality.


Edit/add alternate texts for images, graphic descriptions and document metadata.


Allocation of languages used in the document for an enhanced language output.


Easy tagging of complex tables by table rows and columns.


Reliable processing of tags included in anchored frames, e.g. titles and lists.


Check export tags with colored preview.


Repair features for common problems as incorrectly defined lists,
empty paragraphs, etc.


Check for insufficient color contrast.


Comfortable handling of interactive form fields.


Tagging preview based on callas pdfGoHTML for a quick tagging quality check.


Control of language settings for paragraph, character styles and local formatings.


Control of document metadata.


Optimization of 'anchored frames' for export of tagged PDFs


Export of complete Adobe InDesign books as tagged PDF


Reliable and intuitive user interface flow.


Keyboard shortcuts for quickest operation.


Export optimized tagged PDF using callas pdfToolbox technology.


Optimization of form fields.


Export into tagged PDF based on the ISO standards:



PDF/UA (accessible PDF) and


PDF/A-2a (long-term archiving of accessible PDF)



---
Product Benefits:

Extends the power of Adobe InDesign CS6 until CC2022.


Accurate, fast and easy generation of tagged PDF/UA.
Makes it very easy to make any Adobe InDesign file ready for accessibility.


Observance of PDF/UA relevant document elements for
accessible PDF generation.


Create accessible documents in only 7 steps.


Reliable results through built-in control checks.


Reliable and comprehensive structuring and tagging of different content;
such as headers, text, lists, etc.


Allows reliable and comprehensive tagging of contents
in a short amount of time.


Problem locator identifies and automatically fixes problems usually
encountered within Adobe InDesign such as incorrect hyphens,
misplaced hard returns or incorrectly formatted lists.


Locates images that don't have an alternative text,
which is required for creating accessible PDFs.
Missing alternative texts can be added within seconds.


Color highlighting feature prevents missing or mis-tagged content.


Tagging structure preview for better control.


Optimized and intuitive user interface enables fast processing.


Note! No rework in Adobe Acrobat needed.


Certainty, to be prepared for upcoming, or already in place,
official regulations on the availability of accessible documents:



Optimal support for legal requirements for physically impaired
people and for accessibility in the information technology
(such as described in the German BGG, BITV and EU mandate 376).



Improves your company's Search Engine Optimization.




System Requirements:



For macOS and Windows.


Apple Mac/iMac M1:
axaio MadeToTag is currently only available on
Apple M1 (ARM chip) via Rosetta emulation.
Native support for M1 will follow soon.


MadeToTag is available in English, German, French,
Danish, Dutch, Portuguese, Spanish, Swedish.



axaio MadeToTag 7-steps guide
Practical 7-step user guide
on how to easily tag PDF documents
with MadeToTag from within Adobe Indesign.
The MadeToTag User Interface (UI) is based on an easy to follow 7-steps guide,
which will lead you safely, intuitively and logically through the necessary steps
you will need to take to generate a digitally accessible PDF document
according to the PDF/UA standard.

The 7-step guide ensures that you do not miss out on any important action!



---
axaio MadeToTag workflow features tagged PDF in only 7 simple steps!
axaio MadeToTag helps tagging InDesign files in a user-friendly,
logically structured and intuitive way. Includes a very handy list of
shortcuts for quick and easy tagging, problem locators to avoid
mistakes and previews of collected or not collected articles for
a better overview increase the operator's productivity.

Graphical user-interface allows step-by-step guidance for creating
a universally accessible tagged PDF file (PDF/UA format).
This new user-friendly concept offers a better overview of the necessary
tasks and provides a higher level of control and security.

axaio MadeToTag makes it easy to specify the intended content reading order
which in turn dramatically shapes the reader's experience of the designed content.

Provides support and visual feedback to tag assignment of semantic,
reading order, alternative text for images and graphics, language settings,
advanced table tagging, and metadata.

Directly export to PDF/UA-1 format, or PDF/UA-1 & PDF/A-2a format.
Saves time and provides increased reliability and efficiency.
In the case of choosing PDF/UA-1 & PDF/A-2a as export file (Task 7 below),
the exported file will be a "PDF/UA-1 + PDF/A-2a" file,
the PDF/A-2a file is PDF/UA compatible too.
In only 7 steps (tasks) tagged PDF files can be created with
axaio MadeToTag from within Adobe InDesign:

Task 1. Define and review the export tags for paragraph styles.


Task 2. Structure content into articles and review reading order.


Task 3. Provide and proofread alternate text for images and graphics.


Task 4. Review and adjust document metadata.


Task 5. Review and adjust language settings.


Task 6. Structure table content.


Task 7. Create/Export a tagged PDF file for
universal accessibility and/or long-time archiving.



Adobe InDesign with MadeToTag:
Tagged PDF in 7 Steps - Step-by-Step-Guide - Popup-window
Click on image
After having exported the PDF document from axaio MadeToTag (Task 7),
it is highly recommended to review the tagging structure in
the exported PDF document and its PDF/UA conformance with:



Options in Task 1 - PDF Export Tag Selection - Caption, BlockQuote & Index
Option: PDF Export Tag Selection - Caption, BlockQuote & Index
Options in Task 1 for the export tag selection to map the semantic structure
in a PDF document even more accurate.

In a correctly tagged PDF, special text elements,
such as Caption, BlockQuote and Index,
must be specifically marked as such.

The PDF/UA standard (PDF for Universal Access) also provides the assignment
of these specific tags in order to map the semantic structure in
the PDF as precisely as possible.

However, only basic tags (header or simple text) are supported in Adobe InDesign.
Special elements, such as Caption, BlockQuote and Index,
do not have their own tag equivalent in Adobe InDesign.

With the extension of these export tags in MadeToTag,
the aspect of the accessible access to a PDF content
is addressed even more strongly.




The following additional export tags can be assigned with MadeToTag,
from within InDesign, and transferred to the PDF during export from MadeToTag:


Caption

Caption of short text describing figures, tables or lists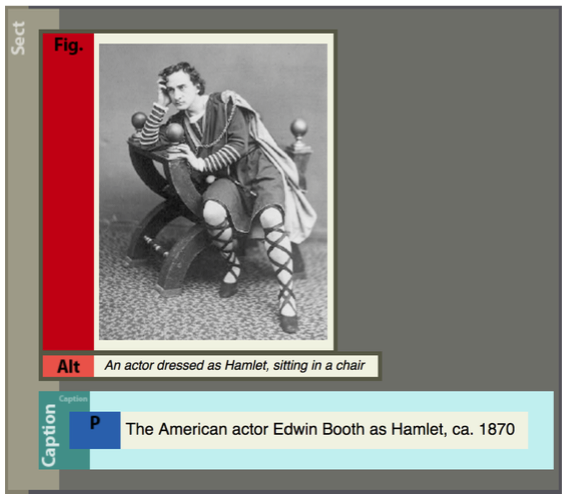 Caption of short text describing figure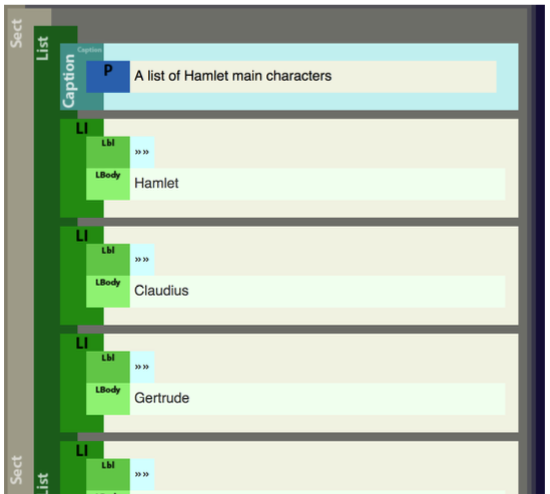 Caption of list at the top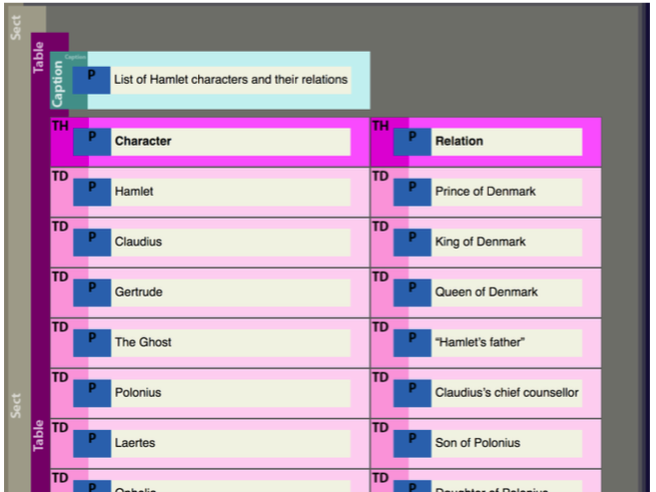 Caption of table at the top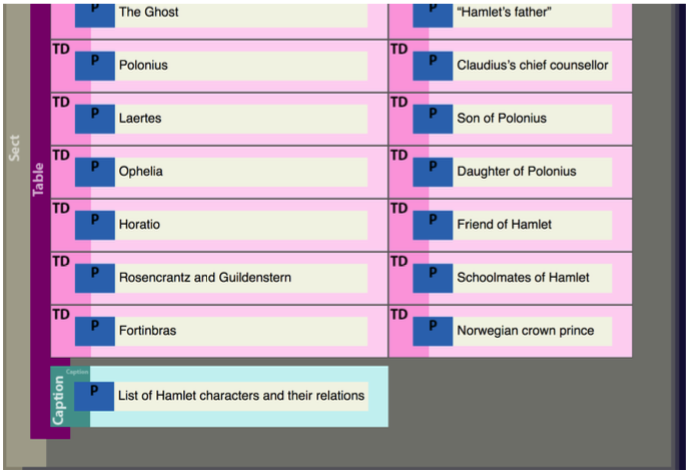 Caption of table at the bottom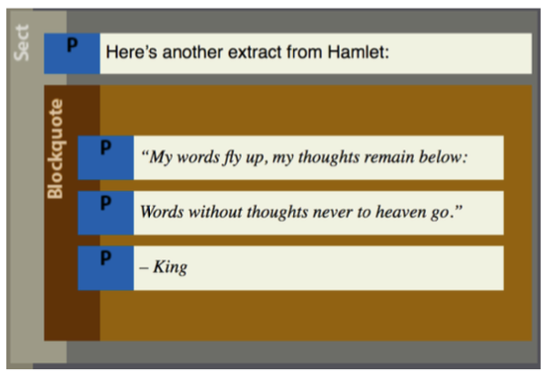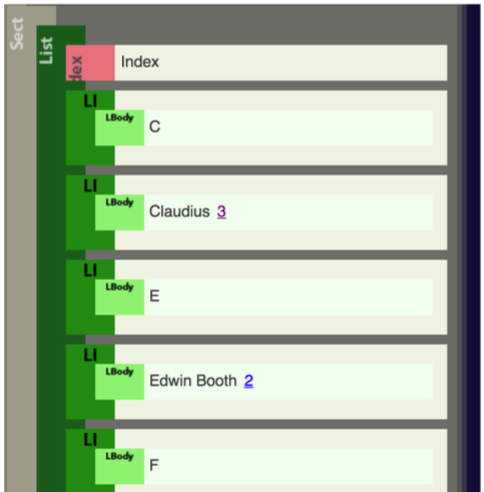 ---
Option in Task 1 - Reduce structure to predefined types
This option in Task 1 in the MadeToTag workflow, makes it so that the tags in
the PDF file are no longer named based on the user-defined paragraph styles
(and then mapped to P, H1 etc. using the role map),
but instead exclusively use the pre-defined types, i.e. P, H1 and so on.



---
Task 6 - Tagging of Table Structures and Complex Tables
Typical use case where native Adobe Indesign fails
is tagging of complex tables
(tables with multi-column headers and multi-row headers).
Click on images below
It is not possible to tag above table in native Adobe InDesign.
In theory it could be tagged in Adobe Acrobat,
but it would take many, many hours at least.

Using the axaio MadeToTag plugin to Adobe InDesign
it only takes a few minutes to correctly tag the same table,
as evidenced by pictures below:
Content cell (green) linked to both corresponding
row header (yellow) and column header (yellow).
Column content cells (blue) linked to both corresponding
column header (green) and top multi-column header (yellow).
---
Option in Task 6 - Support of Layout Table
The Table feature in MadeToTag supports 'Layout Tables' in Task 6
in the MadeToTag workflow.

One can define a table as a layout table only,
to avoid that it will be tagged wrongly as a real data table.

Layout tables are sometimes used by designers for design purposes only.
MadeToTag makes sure that the layout table will be tagged correctly,
i.e. not as data table in the PDF structure,
so that PDF/UA compatibility is guaranteed.



---
Option in Task 7 - Anchored Frames
Click on image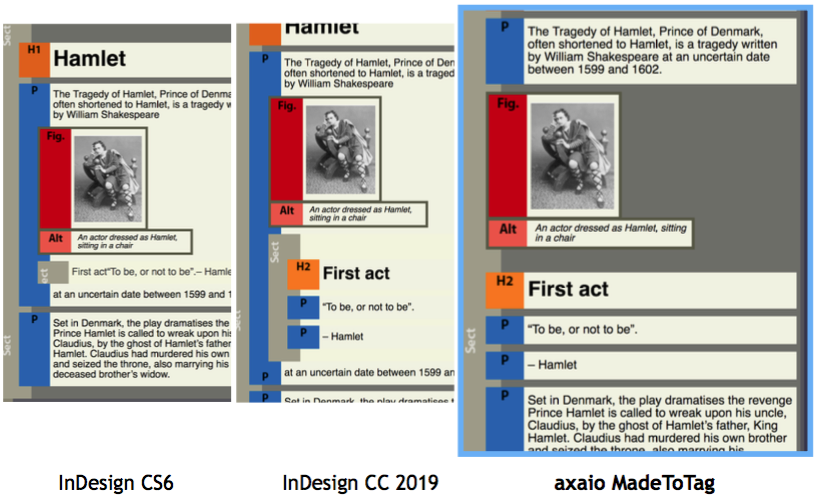 ---
Option in Task 7 - Support of PDF archival format - PDF/A-2a
axaio MadeToTag was developed to support workflows where tagged and
accessible PDF documents need to be created from Adobe InDesign.
Much of the importance of tagging and structuring however also exists
for workflows where long-term archiving of PDF documents is important.




MadeToTag allows the user to during PDF export choose between:

PDF/UA-1 (accessible PDF) or


PDF/UA-1 & PDF/A-2a (long-term archiving of accessible PDF)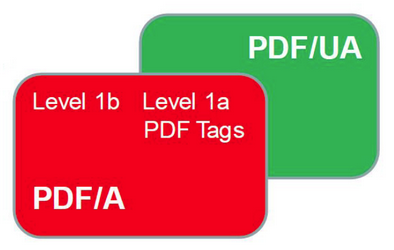 In the case of choosing PDF/UA-1 & PDF/A-2a as export file,
the exported file will be a "PDF/UA-1 + PDF/A-2a" file.



---
Option in Task 7 - Correctly tagged Table of Contents (TOC)
Click on image
MadeToTag correctly tags the table of contents of a document during PDF export.

Adobe InDesign (CS6, CC2019,...) by itself defines the paragraph format for
the table of contents of a document, but (unfortunately) InDesign inserts
incorrect tags in the tagging tree.

This is corrected by MadeToTag which correctly exports the table of contents.



---
Option in Task 7 - Correct Endnotes and Footnotes
Click on image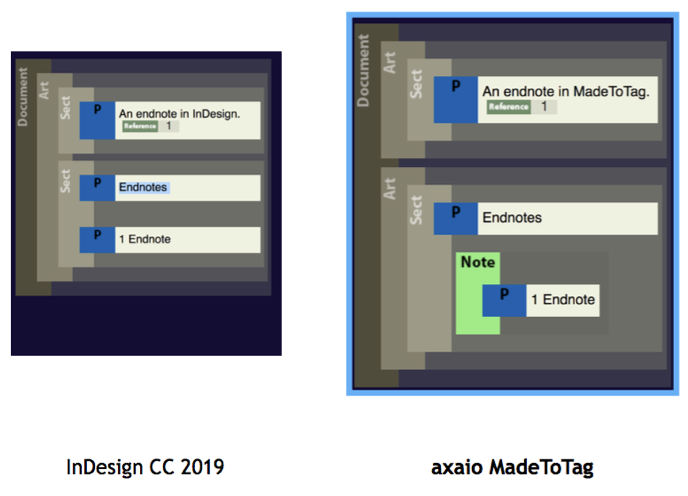 Adobe InDesign CC 2019 supports Footnotes in Tables,
but for Endnotes, InDesign export wrong tags.
MadeToTag exports correct Endnotes and Footnotes.




MadeToTag supports Footnote Linking.
When one reads a text that contains footnotes,
it can be hard to find the corresponding footnote at the end of the text
– especially if one uses a high zoom factor.

MadeToTag simplifies this task by linking the footnote reference with
the footnote and vice versa - see Task 7 in the MadeToTag workflow.
When one clicks on the linked footnote reference in the text,
MadeToTag will automatically go to the corresponding footnote
in the footer and back to the right position in the text.
Time-consuming searching for footnotes are avoided and
and one can immediately read on in the text.



---
Option in Task 7

Support of MathML-based mathematical formulas and equations
in tagged PDF that meets the ISO standard PDF/UA
MadeToTag provides significant functional boost to better meet
the demand for accessible PDF documents and now supports
mathematical equations and expressions in tagged PDF/UA.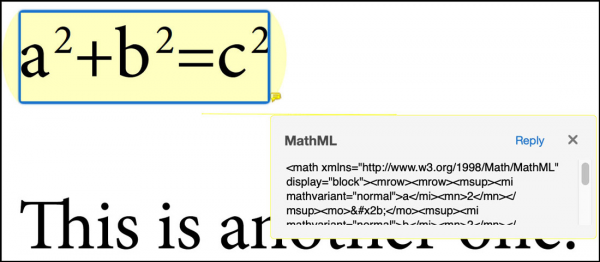 axaio software has been working extensively on how to handle
mathematical expressions in the context of MadeToTag.

There are users who need to export InDesign documents containing
a variety of equations and other mathematical expressions
as accessible PDF documents.

At the same time, the PDF/UA standard guidelines do not yet contain any
concrete specifications as to how this type of content should be tagged or
output in PDF to ensure comprehensive accessibility.

After intensive research and discussions with customers from various sectors,
such as the science industry, the school and education system and
the publishing industry, axaio software has come to the conclusion that
there cannot be only one correct approach:
the way mathematical content is consumed varies in manner and intensity,
depending on the context and background of the reader,
i.e. the person who finally consumes that content.

Accordingly, the methods used for the accessible implementation of
mathematical expressions in tagged PDF should also offer different variants.



movemen MathTools brings MathML to Adobe InDesign

A first variant for MathML (Mathematical MarkUp Language) support
in MadeToTag was developed in a strategic cooperation with the German
manufacturer movemen GmbH. movemen is the developer of MathTools,
an Adobe InDesign / InDesign Server plug-in.

MathML is a markup language that describes the structure of a
mathematical equation in order to better understand its semantics.

MathTools provides a typographically correct way to create and format
mathematical expressions, such as equations, directly in Adobe InDesign.
The equations are displayed as text and can be edited directly with
the text formatting tools in InDesign.
The workaround using embedded images or objects can thus be avoided.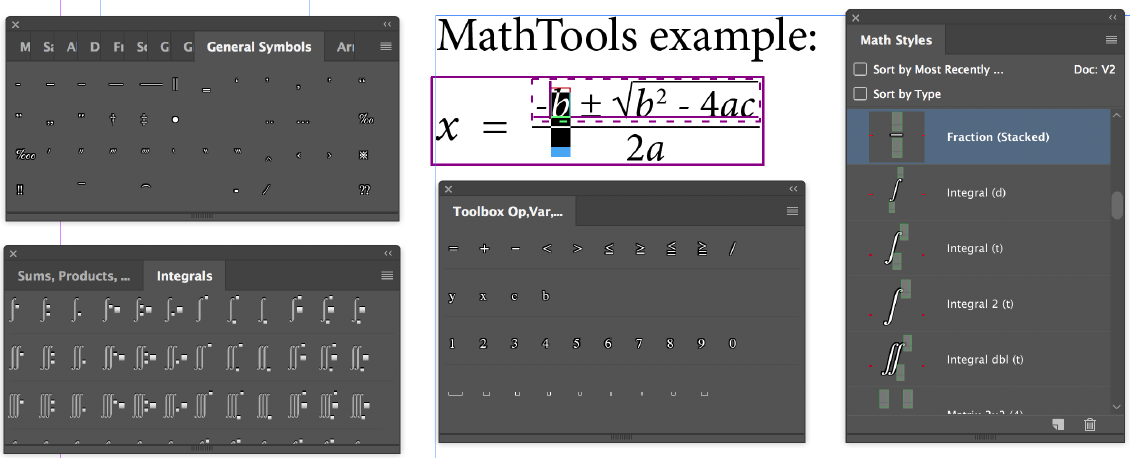 MathML support in MadeToTag

MadeToTag users can now choose, in Task 7 of MadeToTag's output process,
to place the MathML as an annotation over the mathematical expression
(formulas, equations, fractions …) in the PDF/UA.

The only requirement for taking advantage of this new MadeToTag feature
is that you are working with equations that were previously set in InDesign
with the MathTools plugin from movemen.
Furthermore, MathTools must be licensed in the "Enterprise" version.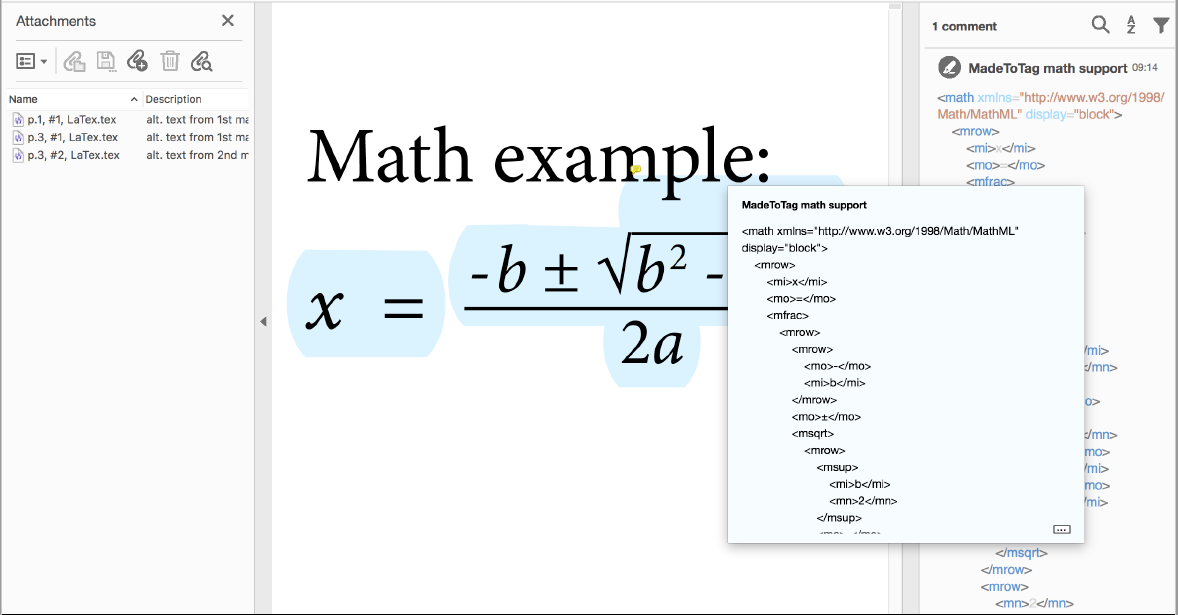 In order to use this feature in MadeToTag, you need to set the check mark for
"Create MathML annotations" in processing Task 7: "Create Tagged PDF File".

The annotation will then automatically be placed over all formulas contained in
the document and contains the corresponding MathML of the formula:
Option: Create MathML annotations
Contrary to equations which were included as embedded images or objects,
the equation's semantic structure is furthermore available as MathML and can
therefore be better supported by assistive technologies.

As already mentioned, axaio software has set itself an objective:
implementing additional variants for representing mathematical expressions
in tagged PDF/UA in the near future.



---
Option in Task 7 - Optimized Form Fields
Option: Optimize Form Fields
MadeToTag supports form fields editing
- extending MadeToTag with valuable feature for creating accessible documents.


Form fields generated in Adobe Acrobat can be reused by MadeToTag.


With the MadeToTag feature 'Optimize form fields' different form field properties,
that have been generated in Adobe Acrobat once, can be reused with MadeToTag.


MadeToTag makes it possible to choose a form template PDF including
form field properties, such as font type, color, validation scripts,
interactive data..., which will be taken over in the exported PDF.
These templates can be used for future projects again
by recalling them in the MadeToTag panel.



Shortage in Adobe InDesign for form fields editing fixed by MadeToTag.
Adobe Acrobat provides broader options for the design of form fields than
Adobe InDesign, previously resulting in the fact that each exported file
from Adobe InDesign had to be edited in Adobe Acrobat first.



Issues with form creation in Adobe InDesign:

limited control over form fields

very few options for form field appearance (e.g. font types)


intelligence (JavaScript, calculation, input validation scripts, etc.)



creation of advanced forms from within InDesign virtually impossible

requires tedious manual post-processing in Adobe Acrobat


each change requires same manual procedure over and over again


highly error prone


quality assurance very time intensive



various bugs in InDesign

e.g. when using fields anchored in text frames or in table cells




Creating forms in Adobe InDesign using axaio MadeToTag

Now directly from MadeToTag within InDesign with full control over form fields:

text formatting (font type, color)


max numer of characters, comb feature


formatting of dates, ZIP codes, phone numbers, etc.


intelligence (JavaScript, calculation, input validation scripts, etc.)


and more...




The principle:

Phase 1 - Setup (once for each form field)

create form in InDesign


export to interactive PDF


adjust PDF form in Acrobat as needed
(e.g. adding calculation, validation, formatting,...)


configure/save this enhanced PDF file as a template for
MadeToTag in your template folder



Phase 2 - Working in InDesign

edit form in InDesign in any number of ways


export to PDF using MadeToTag,
using above mentioned enhanced template


the connector mechanism between InDesign and
the enhanced PDF form are the names of the form fields

Benefit:

The time-consuming and repetitive tasks in Adobe Acrobat become obsolete.
Editing documents and form fields with MadeToTag is more comfortable,
faster and thus more efficient.
---
For more information contact NewFormat
---
NewFormat AB
Smörblommegränd 14, SE-165 72 Hässelby (Stockholm), Sweden
tel:+46 (0)70 631 53 01
All content © copyright 2008-2022 NewFormat AB. All rights reserved.
All product names, trademarks and registered trademarks
are property of their respective owners.
---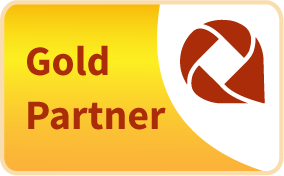 axaio software Gold Partner