---


---
Hem/NewFormat
Nyheter
Om oss
Verksamhet
Vår mission
Referenser
Kontakt
---
OpenFormat - Produkter och tjänster / Erbjudanden, kampanjer och priser / Guider och datablad
---
NewFormat AB - Vår mission
Standarder får världen att fungera
Vår tids informationsutmaning:
Otillgänglig information finns överallt och inom alla verksamheter
NewFormats mission är att erbjuda kostnadseffektiva lösningar
baserade på öppna standarder som är fritt tillgängliga och implementerbara
- därigenom bidrar vi till att sänka våra kunders it-kostnader.
Öppna standarder motverkar leverantörsinlåsning
och gör digital information tillgänglig för alla.
---
Regelverk är redan i kraft för införande av
öppna dokumentstandarder i offentligt sektor!
Här nedan kan du läsa om organisationer som
valt att använda öppna dokumentstandarder.

2021-04-27 - OpenDocument Format (ODF) 1.3är en uppdatering till
den internationella standarden Version 1.2, som godkändes av
International Organization for Standardization (ISO)
som ISO/IEC 26300 (2015).
OpenDocument Format v1.3 innehåller förbättringar för
dokumentsäkerhet, klargör underspecificerade komponenter,
och andra behövda förbättringar.

2020-03-10 - Library of Congress (USA) blog post:
PDF har kommit för att stanna: Arkivering med Portable Document Format (PDF).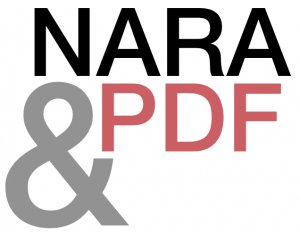 2017-09-27 - National Archives och Library of Congress, USA,
nya partners till PDF Association.
National Archives är värd för PDF Day 2018.

Slutet för pappersbaserade dokument:
2017-10-27 - NARA (The National Archives and Records Administration, USA),
slutar acceptera pappersbaserade document i slutet av 2022.
Alla dokument efter det datumet måste vara elektroniska.






2016-11-03 - Konkurrensverket
IT-upphandlingar ger inlåsningar och begränsar konkurrensen.
Ladda ned rapporten här.






2016-10-26 - EU Parlamentet
Offentliga tjänster på nätet ska göras mer
tillgängliga för funktionshindrade och äldre.





2016-03-29 - PDF/UA blir amerikansk nationell standard.
Baserat på 2015 års utkast (draft) från US Access Board,
är det rimligt att förvänta sig att de nya avsnitt
som inkluderats i förordningarna
US Section 508 och Americans with Disabilities Act (ADA)
kommer att baseras på PDF/UA för att driva utvecklingen
av tillgänglighetslösningar inom hela samhällsekonomin.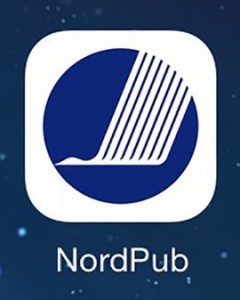 2016-03-08 - Nordiska ministerrådets publikationsavdelning
antager PDF/UA, ISO-standarden för tillgänglig PDF,
för sina publikationer i TemaNord-serien.
Publikationer tillgängliga för alla.






2015-06-17 - OpenDocument Format (ODF) 1.2 publicerad som en ISO-standard:
ISO/IEC 26300-1:2015, ISO/IEC 26300-2:2015, and ISO/IEC 26300-3:2015.






2015-05-26 - Kammarkollegiet/Statens inköpscentral (Dnr: 96-38-2014):
Ramavtal - Öppna standarder - Programvaror och tjänster 2014 -
Lista över öppna standarder enligt
EU:s interoperabilitetsramverk
(European Interoperability Framework, EIF 1.0);
ODF, PDF/A med flera öppna standarder.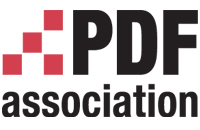 2015-04-14 - PDF Association vinner EU-kontrakt (PROFORMA /veraPDF)
för att utveckla en industristödd PDF/A-validator baserad på öppen källkod.


2015-03-26 - OFE/Open Forum Europe
COIS/Community for Open Interoperability Standards
11th ODF Plugfest booklet
"Open Document Format principles for Government Technology".






2015-01-01: Sverige:
Diskrimineringslag om bristande tillgänglighet
och
detalinformation om bristande tillgänglighet.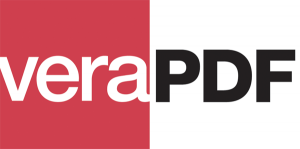 "Gigantisk utmaning att kunna läsa filformat i framtiden"
2014-11-28 (1:53) SR P1 - Sveriges Radio, Vetenskap & miljö:
EU-projektet PREFORMA / veraPDF utvecklar kontrollverktyg
för att framtidssäkra digital dokumentinformation.






2014-06-24 - 2013/14:AU8 - Beslut
Sveriges Riksdag beslutar om bristande tillgänglighet
som en ny form av diskriminering.
Otillgänglig (digital) information och kommunikation omfattas av lagen;
så även nedladdningsbara PDF-dokument.
Lagen träder i kraft den 1 januari 2015.

Beslutet innebär att all verksamhet inom offentlig sektor
måste påskynda införandet av dokumentstandarden:
ISO 14289-1:2012 (Universal Accessibility),
vanligen kallad PDF/UA-1 ("universellt tillgänglig PDF").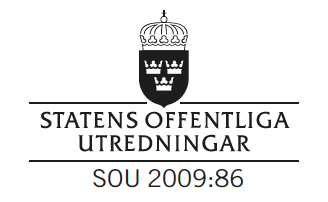 2009-10-20: SOU 2009:86
Strategi för myndigheternas arbete med e-förvaltning
Öppna standarder är självklara förstahandsval.
Punkt 5.5, sidan 72:
"Öppna standarder är förstahandsval vid val av teknisk lösning."
"Att öppna standarder är förstahandsval betyder att öppna standarder förordas."






Riksarkivet
Föreskriver PDF/A som bevarandeformat för svenska myndigheter





TAM-arkiv
Rekommendationer för digital information





KIVOS - Svenska kommuner i samverkan
Går före och inför öppna standarder





2014-07-22 - Brittiska regeringen kräver öppna dokumentstandarder
för delning och visning av myndighetsdokument.
Minister for the Cabinet Office Francis Maude meddelar
brittiska regeringens val av öppna dokumentstandarder:
- Open Document Format (ODF 1.2) för delning av myndighetsdokument
eller vid samarbete med myndighetsdokument.
- Portable Document Format (PDF/A-1 och PDF/A-2)
eller HTML5 för visning av myndighetsdokument.
För ytterligare detaljer se:
UK Government - Policy papers: Open standards for government.

2014-01-29 - The Guardian:
Brittiska regeringen planerar byta
från Microsoft Office till öppna dokumentformat.
Cabinet Office minister Francis Maude planerar att
standardisera på öppna dokument format
för att sänka kostnaderna på Office-paketet och
bryta "oligopol" av IT-leverantörer.

2012-11-01: UK Cabinet Office Open Standards Principals
Alla statliga organ måste följa öppna standarder,
en överenskommen uppsättning standarder för att göra
användandet av IT inom offentlig sektor i Storbritannien
öppnare, billigare, bättre anslutet och tillgängligt för alla.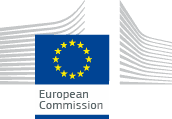 European Commission:
ISA/Interoperability Solutions for European Public Administrations

2013-06-25: Digital agenda för Europa:
Öppna standarder skulle spara offentliga sektorn 1 miljard euro per år.
Anförande av Neelie Kroes,
EU-kommissionär för EUs digitala agenda och Vice President:
"Öppna standarder skapar konkurrens, leder till innovation, och spara pengar.
Den nya guide som vi presenterar idag är till för att hjälpa de
nationella myndigheterna att ta varje möjlighet till innovation och effektivitet."

Europeiska kommissionen - Digital Agenda för Europa - Öppna standarder
Ett bättre utnyttjande av standarder inom offentlig upphandling
leder till bättre IT-system och förhindrar inlåsning.

2011-01-27: "Towards a European Cloud Computing Strategy"
Öppna och standardiserade API'er, dokument- och dataformat
- europeiska grundstenar för framgångsrikt
ibruktagande av molnbaserade tjänster.
Anförande av Neelie Kroes,
EU-kommissionär för EUs digitala agenda,
vid World Economic Forum 2011.

2010-06-10: "How to get more interoperability in Europe"
För information om betydelsen och acceptansen av
öppna dokumentformat för kontorsprogramvara
rekommenderas inledningsanförandet av
Neelie Kroes,
EU-kommissionär för EUs digitala agenda,
vid OpenForum Europe Summit 2010,

vilket även uppmärksammats av svenska media
Upphandling24, 2010-07-13:
"Omfamna de öppna alternativen (by Per Eriksson)"






2011-10-05: OAISIS-medlemmar godkänner
OpenDocument Format (ODF) Version 1.2 som OASIS-standard
Boeing, Fedict, IBM, Microsoft, Nokia, Novell, Oracle, Red Hat,
U.S. Department of Defense, med flera stöder
öppna format för kontorstillämpningar/kontorsdokument.






OSUR.EU uppmärksammar forskningsrapporter ifrån Högskolan i Skövde:
2011-11-29: "En standard är öppen om den är implementerad i öppen källkod."

2011-04-19: "Svenska kommuner saknar strategi för
elektroniska dokumentformat vid upphandlingar."

2010-06-15: "Organisationer inom svensk offentlig sektor
saknar riktlinjer för hantering av elektroniska dokument samt
saknar kunskap om betydelsen av öppna standarder".


---
Läs även
2009-03-24: "Taking Control of Your Documents", av Rob Weir (engelska, pdf)
Byte till öppna standarder ger lägre kostnader.
Gör det ISO-standardiserade filformatet OpenDocument Format (ODF)
till standardformatet i din verksamhet.

Så här byter du till standardfilformatet ODF
i alla installationer av Microsoft Office:
Rob Weirs blogg blogg informerar om hur du går tillväga.


2009: "OpenDocument Format: The Standard for Office Documents".
IEEE Internet Computing, Vol. 13, No. 2, March-April 2009


---
Varför betala mer än nödvändigt ?
Kanske förklaringen till att andra IT-leverantörer inte rekommenderar öppna standarder
ges redan i inledningen av detta pressmeddelande.

The Register, 2002:
"Microsoft Peruvian Open-Source Nightmare - The FUD isn't working."

InfoWorld, August 17, 2012:
Hur Microsoft tvingades att öppna MS Office
för att stödja de sant öppna ODF- och PDF-formaten."


---
Besök
Wikipedia om File format

OASIS Open Document Format for Office Applications (OpenDocument)

Wikipedia om Open Format

OpenDocument Format.org

Wikipedia om tillämpningar som stödjer OpenDocument Format (ODF) helt eller delvis

openformats.org

ODF Alliance

OpenDocument XML.org

Wikipedia om PDF/A

Wikipedia om arkiv-/bevarandesystem:
Open Archival Information System (OAIS) Reference Model


---
Övrigt om öppna standarder
Välkommen till en ny värld
Monopolet på dokumentformat finns inte längre - den tiden är förbi (pdf).
Offentlig sektor inför öppna standarder - ODF & PDF/A (pdf).
---
Var med och påverka införandet av öppna standarder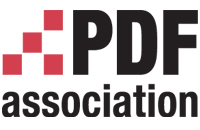 Gå med i PDF Association
PDF Association är en internationell organisation för att
främja medvetenhet och kunnande om öppna standarder
för digitala dokument och tillämpningar baserade på PDF-teknik.


Gå med i Preservation and Archiving Special Interest Group (PASIG).
PASIG är öppet för alla institutioner och kommersiella organisationer
intresserade av att utbyta erfarenheter inom området
IT-stöd för bevaring och arkivering av digitalt material.
Medlemmarna utbyter praktiska erfarenheter av både
framgångsrika och misslyckade projekt och identifierar
möjliga områden för gemensamma utvecklingssamarbeten.


---
NewFormat AB
Smörblommegränd 14, SE-165 72 Hässelby (Stockholm), Sweden
tel:+46 (0)70 631 53 01
All content © copyright 2008-2022 NewFormat AB. All rights reserved.
All product names, trademarks and registered trademarks
are property of their respective owners.
---