PDF Auto-Proofing
tFLOW automatically creates proofs based on your templates.
Create your own layout with the information you would like to
appear on the proof, and tFLOW will autofill the fields as well as
automatically place artwork on landscape and portrait layouts.
You can also add elements such as marks, trim,
live area indicators, and finishing parameters.
Proofs are automatically sent out for approval,
and can also be downloaded as PDF's.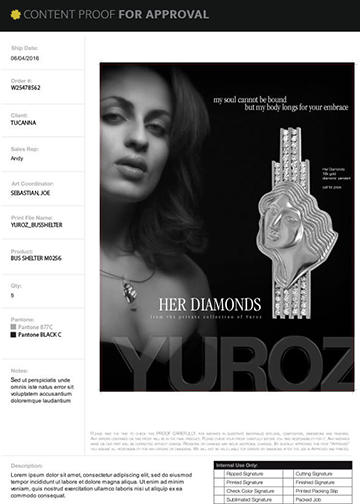 ---

PDF Auto-Preflighting
tFLOW puts the "pre" back into preflight.
Speed up your turnaround times as files are automatically
checked when they come into your shop, not after they have
been sitting in folders for a day.
You, your customer, and sales team will know if files are
printable within a couple of minutes of receiving them.
Files are not just checked, but also fixed, with options
such as adding bleed, marks, flattening transparencies,
converting fonts to outlines, and checking spot color integrity,
to name a few.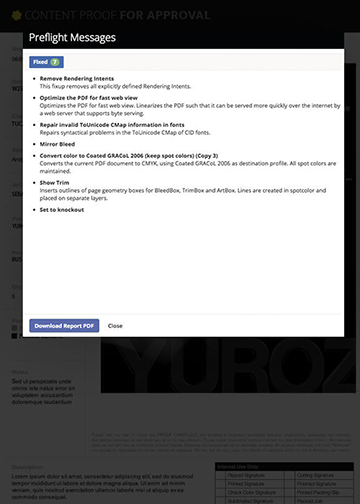 Once files are automatically preflighted, collaboration tools allow
all team members to keep communications in one place,
and track all revision requests and changes.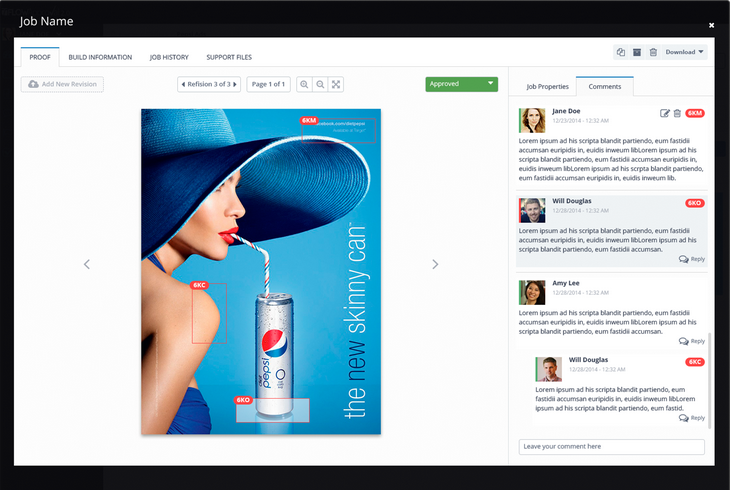 ---

Realtime Dashboard
Realtime information and updates with comprehensive view of
job states, comments and annotations, user load, and capacity.
Stop running around and bombarding everyone with emails.
tFLOW will give you status updates on
all of your jobs every 15 seconds.
Keep track of jobs which are still waiting for approvals,
missing artwork, on hold due to preflight errors,
and ready to be sent to production.
All without a single phone call or email.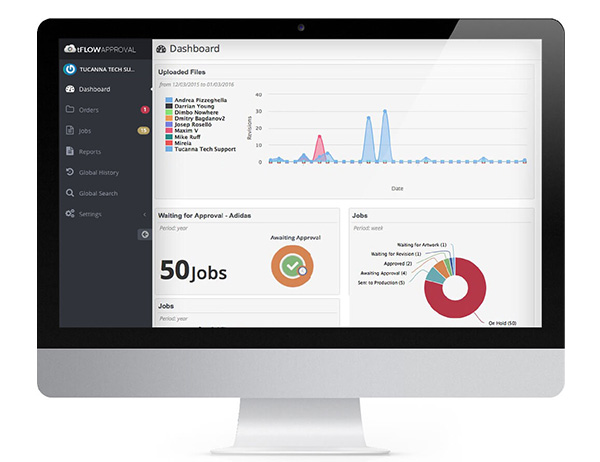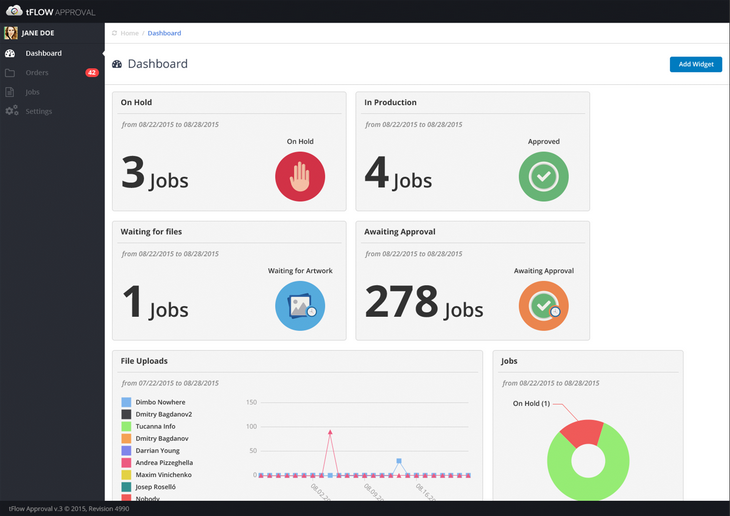 ---

Prepress Automation
Automate repetitive prepress tasks.
Let designers be designers.
Spend time on custom projects by automating the boring stuff.
Life's too short to spend the day adding
grommet marks, cut paths, bleeds, fold lines, etc.
tFLOW doesn't mind, and is way faster than
anyone we have ever met!
---
Collaboration
Stop the email madness!
Tired of receiving emails, and being CC'd on countless others?
tFLOW allows you to collaborate real-time, making comments
and annotations on the proof quick and simple.
Everything about the job is visible to everyone on the team
- not lost somewhere in your inbox.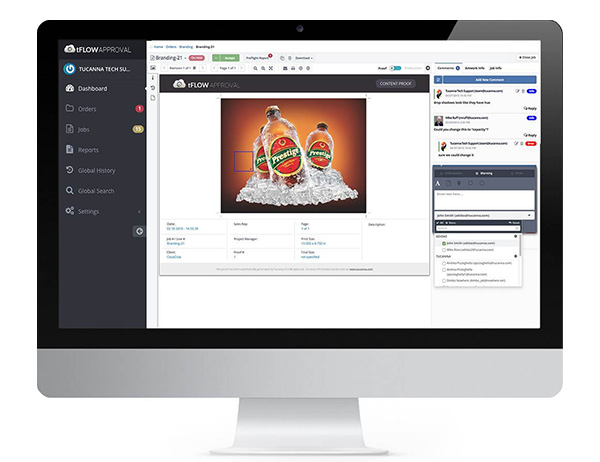 ---
Integration
Aleyant tFLOW connects easily with
Aleyant Pressero and PrintJobManager.
In addition, tFLOW integrates with any
Web2Print (W2P), MIS/ERP, and output system.