---


Part of NewFormat AB Portal
---


---
OpenFormat
Products and Services
Offerings / Promotions / Prices
Guides and Datasheets
---
Customer Contact Form
Home/NewFormat
---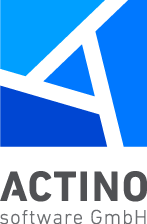 PDF to HTML5 Conversion
Online publishing of PDF-dokuments in HTML5 format

Our solutions are based on
tested, reliable, and highly accessible hardware and software solutions.

NewFormat is Appointed Exclusive Solution Partner and Reseller in
Nordic (Sweden, Denmark, Finland, Iceland) and Baltic Region (Estonia, Latvia, Lithuania)
for solutions from Actino software, Germany.


---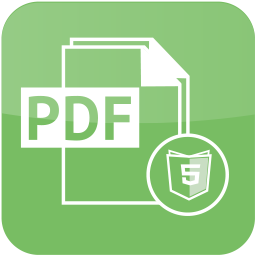 Actino HTML5 Publisher
the application for online publishing to auto-convert PDF-documents into
pure HTML5 for viewing of documents in browsers and on mobile devices.

HTML5 is the new standard for online and mobile publishing.

With HTML5 enterprises and publishers can quickly distribute their content as part of an automated process.
Users can easily export PDF documents into HTML5 format while preserving the same page layout;
including all interactive elements for navigation.

The portable document format PDF is a perfect solution to distribute or archive documents
and for viewing and printing of documents offline without any connection to the Internet.
PDF can be used for online purposes, but it is not as dynamic and as flexible as HTML5.
PDF display requires a specific PDF viewer to be installed and this topics
becomes more complicated when mobile devices must be addressed.

Adobe Flash has been used for online publishing as well, but works only
with specific flash plugins that are required for rendering the content.
As a consequence Adobe Flash that does not work on certain platforms.

HTML5 does not have such problems and supports browsers as well as mobil devices.
It can run on almost all devices and platforms.
HTML5 has the great advantage and ability to render multimedia content
without requiring any plugin or player to be installed.

The Actino HTML5 Publisher uses the HTML5 standard,
and provides a fully automated PDF to HTML5 conversion.
The interactive HTML5 document is placed on own web server
ready to be for browsed by external readers/web browsers.

The resulting HTML5 document is supported by all current browsers on
Windows or MacOS computers, and also by mobile devices like iOS or Android.

---
---
Products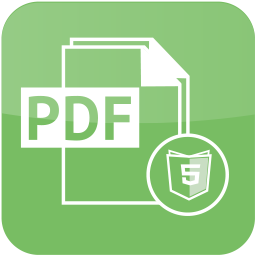 Click Here to Request Free Trial of Actino HTML5 Publisher
Actino HTML5 Publisher Overview.
Online and Mobile Publishing with HTML5.
Actino HTML5 Publisher converts PDF-based publications
into HTML5-based web publications for online browsing.

Actino HTML5 Publisher reduces the boring, repetitive tasks in your daily production
and opens up for very advanced workflows that saves days of manual labour.

Actino HTML5 Publisher is a multi-sector, production-oriented workflow application for:


Magazine Publishers – Magazines, newspapers, eBooks
Enterprises - Newsletters, business reports
Documentation and product data management - Manuals, catalogs
Government - Publications, research, laws, regulations
Agencies - Webserver creation



Actino HTML5 Publisher Features

Actino HTML5 Publisher is designed to convert existing PDF without any interaction.
Part of this process is the transfer of interactive objects from PDF to HTML5
to support viewing and navigation inside a browser.


Creation of real HTML5
View single or double side pages
Flip through pages
Automatic adjustment of page view depending on screen and window size
Two zooming levels to enlarge specific page areas
Conversion of hyperlinks for navigation or submitting orders in case of catalogs
Transfer PDF bookmarks into a register
Download original PDF or single pages
Direct upload export without the need to edit or enhance
Save all related data as a project for reuse



---
Actino HTML5 Publisher Dashboard - Document Settings



Actino HTML5 Publisher Dashboard - Export Settings






---
System Requirements:


Windows® XP / Vista / Windows 7 and 8, or
Windows Server 2003 / Server 2008 / Server 2012
RAM: 4GB minimum


Note: Windows .Net 4.0 required.
---
For more information contact NewFormat


---
NewFormat AB
Smörblommegränd 14, SE-165 72 Hässelby (Stockholm), Sweden
tel:+46 (0)70 631 53 01

All content © copyright 2008-2018 NewFormat AB. All rights reserved.


---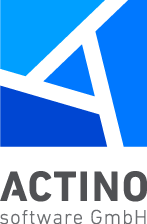 Actino software Solutions Partner