---

---


Part of NewFormat AB Portal
---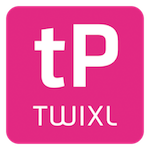 Reasons to go with Twixl Publisher
---

---
Reasons to go with Twixl Publisher



Twixl Publisher is a multiple-input app building, distribution, and publishing platform
of content for rich user experiences on tablets, modern web browsers and smartphones.


Twixl Publisher is the only independent mobile device publishing tool on the market.


Short-Time-to-Market / Easy workflow - Design, Build, Publish.



Twixl Publisher vs Adobe DPS:

Easy to switch to Twixl Publisher - Similar workflow as with Adobe DPS


Easier to use

adding interactivity.
sharing.
app creation process.



More transparency and straightforward


DPS converter ("Twixl Importer")


Price is lower - allows room for the cost of conversion


Extras:

Web Reader can be hosted on your own server.
DIY storage is possible (by purpose).
Reader SDK is available.



Ability to completely convert the actual Adobe DPS app to a Twixl app:

You can perfectly estimate the conversion cost.


Conversion procedure is fully documented.


Different approaches for conversion are possible:

Fully convert.
Mix PDF / Enriched.
Legacy content in PDF / New content enriched with Twixl Publisher.



Readers will only need to re-download old content.
---
Independence/Freedom:

Twixl's only interest is to provide the tools you need
to publish your apps to app stores easily.


Twixl Publisher provides:

Open & documented publication format.
Twixl Reader SDK.
Distribution Platform API's.
Product in continuous development.



As a user of the Twixl platform:

you get a flexible solution where you are independent and free from your tool provider.
you have full control over the full process: Design-Create-Publish.
you have full cost control over both the creation cost as well as the distribution cost.
you control the financial relation between you and your end-customers.
no push to use a server-based subscription model.



Besides using Twixl integrated storage,
you can use your own storage on Amazon S3 or Microsoft Azure storage accounts,
or (soon) any storage platform.


Analytics tools supported by Twixl:

Inbuilt analytics in Twixl Distribution Platform besides
support of Google Analytics, Flurry and Localytics.
---
Lower Total Cost of Ownership (TCO):



Favourable Twixl Pricing vs Adobe DPS:

Twixl vs Adobe DPS Pro: Allows room for conversion cost.
Twixl vs Adobe DPS Enterprise: Allows plenty of room for conversion cost.

In addition, at up-front payment:

2 years up-front payment: -10%.
3 years up-front payment: -15%.



Simple, Straightforward and Competitive Subscription Licensing Model - ALL-IN.

Depending on the type of license you solve


Single - Unlimited Single-issue Apps
One Multi - 1 Multi-issue App
Unlimited Multi - Unlimited Multi-issue Apps

you are free to publish as many issues as you want, without any additional fees.



Yearly free download packs.


Low extra download cost.


Maintenance and upgrades are included with the subscription.


Twixl Publisher Unlimited Multi.
The "all-in-one tablet publishing solution" for creative/production agencies.
Twixl allows creative agencies to simultaneously work with unlimited number
of own agency clients and projects under a single developer license.
---
For more information contact NewFormat


---
NewFormat AB
Smörblommegränd 14, SE-165 72 Hässelby (Stockholm), Sweden
tel:+46 (0)70 631 53 01

All content © copyright 2008-2018 NewFormat AB. All rights reserved.


---