---

---


Part of NewFormat AB Portal


---
NewFormat AB

Webinars and video recordings
Presentations of our solutions and demonstration of practical use cases
---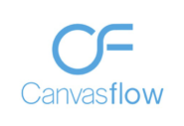 Canvasflow.
Digital content production made simple.
Creation of enriched and responsive article-based article content in minutes.

Video Demonstrations
---
Canvasflow and Twixl Webinar - An Update on Canvasflow
September 25 2918 (39:43)
In this webinar, Twixl media and Canvasflow join forces to present
the rich integration of the Canvasflow solution with Twixl Publisher for
creating and publishing article-based HTML-based mobile content,
and also to showcase the new WordPress integration.
---
Canvasflow Webinar - Digital Publishing Made Simple (1:56)
Create, design and publish responsive content
---
Canvasflow Webinar - Rapid Content Creation (2:02)
An example: Rapid article creation and publishing
---
Canvasflow and Twixl Webinar
Canvasflow Pushes Integration with Twixl Publisher V5 Further
March 7, 2017 (35:04)
Canvasflow is a great solution for authoring and styling HTML5 content items
and publishing them directly to Twixl Publisher apps.
With this latest release, Canvasflow further deepens its integration with TP5,
adding native support for all Twixl Publisher content items.
In this webinar, we show you how to create, edit and manage Twixl content items directly
from within Canvasflow, removing the need to access your Twixl Distribution Platform account.
We will also be taking a closer look at some of the new platform features
including push notifications, custom style blocks and support for offline video.
Learn more about how Canvasflow can help manage your Twixl app content easily,
and without the need for any developers skills.
---
Canvasflow and Twixl Webinar
Introducing Canvasflow for HTML Authoring
July 13, 2016 (27:06)
---
Rocky Berger Webinar - Getting started with Digital Publishing
www.rockybergen.com
Using Canvasflow with Twixl Distribution Platform
June 28, 2016 (12:35)
Using Canvasflow to push HTML content to Twixl apps via API
---
For more information contact NewFormat
---
NewFormat AB
Smörblommegränd 14, SE-165 72 Hässelby (Stockholm), Sweden
tel:+46 (0)70 631 53 01

All content © copyright 2008-2019 NewFormat AB. All rights reserved.
---