---


Part of NewFormat AB Portal


---


---
OpenFormat
Products and Services
Offerings / Promotions / Prices
Guides and Datasheets
---
Customer Contact Form
Home/NewFormat
---
NewFormat AB
Standards make the world work
---
Our solutions are based on
tested, reliable, and highly accessible software solutions.
NewFormat AB is cooperation partner with
Need Insights för eye tracking services in
Nordic (Sweden, Denmark, Finland, Iceland, Norway)
and
Baltic Region (Estonia, Latvia, Lithuania).
---

Solutions for Eye Tracking in
Print, Prepress, Publishing, Document Management and Packaging Design
---
Eye Tracking in Packaging Design

Will the consumer see your packaging?
In today's noise, it is not easy to stand out.
A product packaging, however, has more purposes than to catch the attention;
it will identify your brand, communicate value and convey information.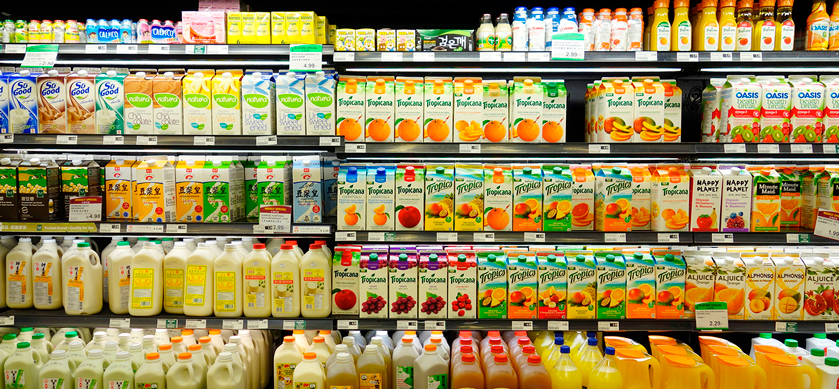 Stop Guessing.
Test shelf placement of your packaging prototypes on your computer screen!
Visualise packaging prototypes in virtual retail environments with iC3D Suite.
iC3D Suite is the all-round tool for 3D real-time visualisation
from early ideas / design drafts to finished design of
packaging, labels and packaging illustrations.
iC3D Suite easily creates high-resolution PDF
as input for eye tracking analysis.



Frequently asked questions by packaging designers:
Will consumers see our products?
Is the consumer noticing our products, which variants are considered?
What competing products attract attention?
Is your main visual element communicating what you desire?
What message is perceived first (it may unfortunately be the last)?
What messages are being missed?


Need Insights Eye Tracking Services

Stop Guessing.
Need Insights services for eye tracking helps to answer above questions.

Need Insights Eye Tracking Services
Need Insights can test your product packaging and shelf placement
on a computer or in a real environment with eye tracking glasses.

What is the consumer perceives in the short period of eye contact with the product?
What do the consumers miss?
Need Insights helps to evaluate and improve current and future product
packaging through testing and analysis with eye tracking solutions.

Eye Tracking to Measure Consumer Behaviour
Eye tracking is a method to measure and track eye movements and focus areas.
Need Insights does this by using advanced eye tracking cameras
with very high accuracy that can follow eye movements,
fixation points and even measure pupil size.
This information provides deep insights into consumer behavior
in order to design revolutionary user interfaces and marketing material
that reaches through the everyday noise.

First Impression Eye Tracking
"First impression eye tracking" is a specially designed
measuring method developed by Need Insights.
By measuring the first impression we can understand the reasons
behind the greater part of our daily actions.
What makes the first impression a bit special is that it takes place on
a subconscious level, which drives our behavior through the emotions.
With first impression eye tracking you will get insights on how consumers
really perceive your marketing materials and your website.

Marketing material that can be tested.
Advertisements and other marketing materials or websites.
Need Insights can test:
- Home Pages / landing pages
- Newspaper Adds
- Newsletter
- Flyers
- Exhibition Stands
- Roll-ups
- Banners
- Product Packaging
- Store Shelves
- and more...

What material is needed for implementing an eye-tracking analysis?
Own graphic images in the form of PDF or JPG images are needed for the analysis.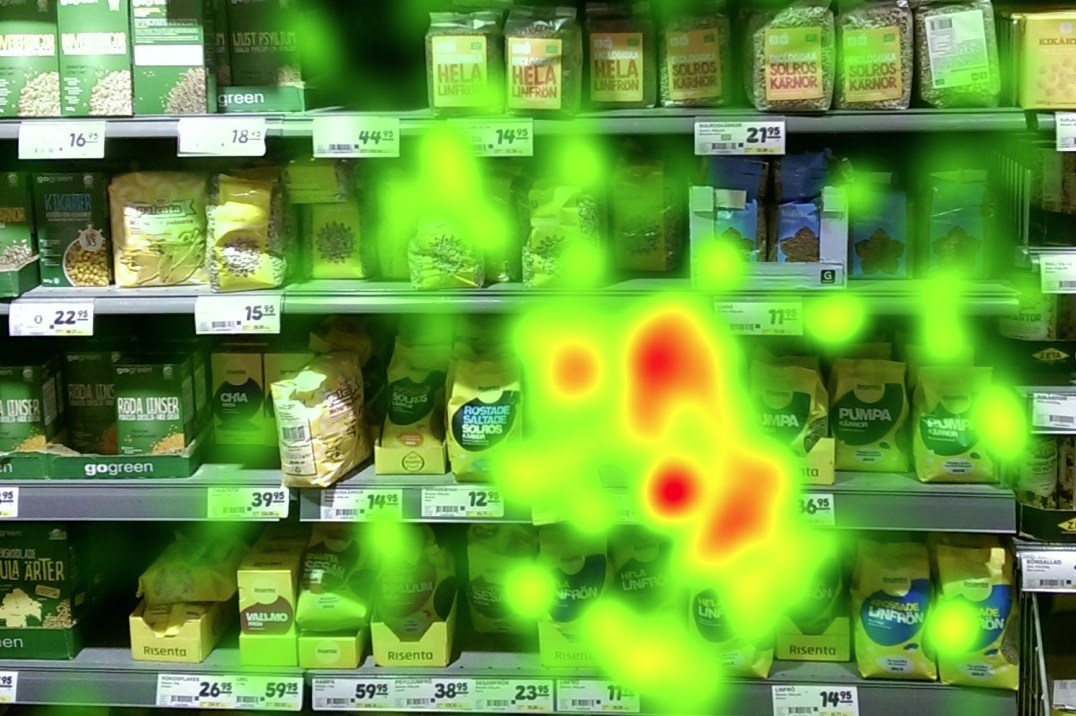 Solution: A heatmap showing the products and prices
that attract the most attention (source: Need Insights / Tobii).


Need Insights uses leading eye tracking technology from Tobii.
All Need Insights eye tracking tests are performed with
eye tracking cameras and software from Tobii.

Hardware:


X2-30 eye trackers and Tobii Studio are used for

first impression tests
usability studies for websites.

Tobii Pro Glasses 2 is used for

outdoor environments
fairs
shelf placement in the store


Software:


Tobii Studio is used for

analysis of eye tracking tests performed on a PC / laptop

Tobii Analyser is used for

analysis of eye tracking studies
performed with the Tobii Glasses Pro 2
---
Related Datasheets/Brochures:


---
Related Product Ordering Numbers / Price Information
For 3D packaging design and visualisation see iC3D Suite.
Above eye tracking services are supplied by Need Insights.

On-line Demonstration
Please contact me for demonstration of 3D visualisation and eye tracking for packaging design


---
Contact NewFormat for more information on
Need Insights' eye tracking solutions
---
NewFormat AB
Smörblommegränd 14, SE-165 72 Hässelby (Stockholm), Sweden
tel:+46 (0)70 631 53 01
All content © copyright 2008-2023 NewFormat AB. All rights reserved.
All product names, trademarks and registered trademarks
are property of their respective owners.
---


Need Insights Partner