ScannerVision™ - Document Management and Process Automation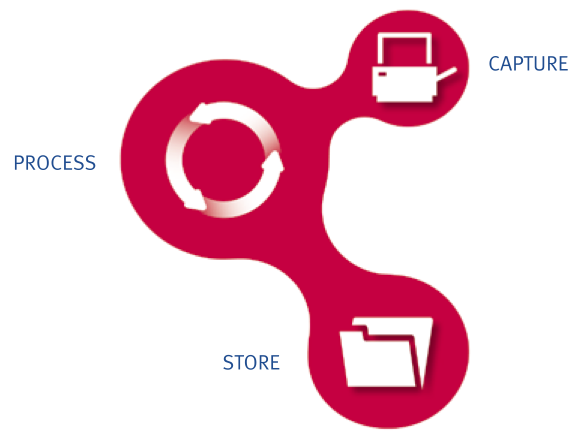 ScannerVision™ is a flexible document capture solution to
implement streamlined document workflow and business process management;
including making the captured information searchable.

ScannerVision™ captures information from paper documents and existing electronic files.

ScannerVision™ is truly vendor and platform independent and adaptable to the needs of
existing scanning systems and storage systems regardless of brand.

ScannerVision™ is a document capture "middleware" designed to sit between
multifunctional devices/printers (MFD/MFP) and document management systems (DMS, CRM, ECM, ERP,…)
or other type of document storage or e-archives.

It's job is to scan data, attach metadata, perform transformations and deliver to a
document management system or defined file storage.

For web-based document search, retrieval and routing capabilities
we recommend the use of Aivika Search with ScannerVision™.


---
ScannerVision™
converts increasing quantities of data
into searchable digital information when it is needed:

3 Simple Steps
Capture - Process - Store



ScannerVision™
Capture - Process - Store
Automation of Document and Information Workflows

ScannerVision™ Datasheet - Quick Overview (Swedish, pdf)



ScannerVision™ Overview


ScannerVision™ is an easy to use tool to
automate, deploy and manage valuable enterprise document assets.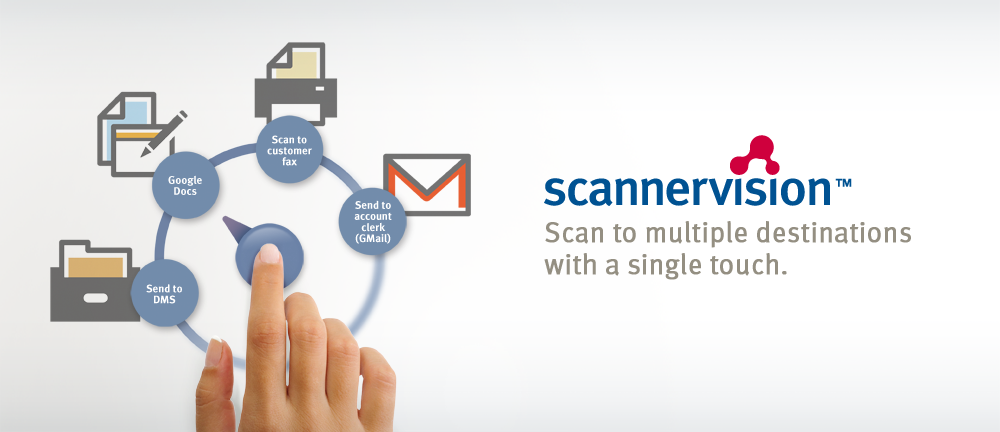 Click for details

ScannerVision® makes your information permanently accessible, searchable, readable and reusable for the future.

ScannerVision® is a complete capture system that
allows you to capture documents and data from various sources
such as multifunctional devices, e-mail servers, FTP servers, or file system folders.
Once the document is captured, ScannerVision® processes the document
using OCR, barcode recognition or writing and image processing features;
all fully automated using predefined templates.
ScannerVision® then stores these documents and data into your
document management systems with the option to send to multiple destinations.


ScannerVision™ - Overview of Key Features

Simplicity, deploy complex document workflows which require no training at all


Manages all type of documents - paper-based as well as digital - and makes the information searchable and editable:

Examples: Business contracts, protocols, manuscripts, notes/comment, forms,
quotes, purchase order, invoices, documents, applictions, CVs,…



Brand and platform independent - Works in heterogenous environment with any multifunctional device/product (MFD/MFP)
(printers, copiers, scanners, faxes) or TWAIN-driven scanner


Very powerful tool for management of the complete document workflow i 3 simple steps:

Capture - Process - Store

As standard delivered with many connectors to integrate with popular applications,
document management systems, and business systems
Can out of the box connect to 90 % of the 3rd party applications via the SQL
Create customized document connectors with SDK to link to customer specific document systems
Powerfull optional desktop client - user manages the document workflow from a PC


Attractive price level - one-time cost - much value for invested money
Perpetual license for unlimited users and scan volumes


Stable, proven solution: Customer in public sector uses 900 instances of ScannerVision™ software on MFP systems!


We are open and flexible to implement specific wishes and requirements:

ScannerVision™ can be integrated with our partners' solutions resulting in a truly unique value-added proposition
ScannerVision™ can be rebranded and configured (subject to approval) to create a truly unique document capture solution
ScannerVision™ partners can change the logo, name, skin; everything can be rebranded for exclusive use
---
ScannerVision™ integrates with existing
multifunctional (MFDs) or TWAIN-driven office devices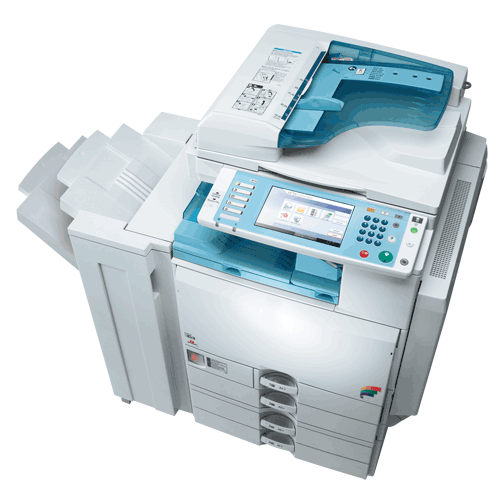 ScannerVision™ connects and integrates with existing
multifunctional (MFDs) or TWAIN-driven office devices
from all leading brands for copy, print and scan.


Supported Devices
ScannerVision™ supports a wide range of multifunctional devices and strive to bring you more.
Click one of the brands below to reveal all supported MFD models
within the selected brand supported by ScannerVision™:












Don't have any of the above mentioned MFD brands or models?
Then use ScannerVision™ Desktop Client.
(Lite version included with all purchases of server licenses for ScannerVision™ Processing Engine).
This great application, allows you to use Windows to connect to any scanning device,
ensuring a smooth and simple workflow.
See more below about ScannerVision™ Desktop Client Lite.


---
ScannerVision™ is managed from the MFD operator panel or from an existing PC client



With the touch of a button even inexperienced users can master and utilize
document workflows, formating and metadata tagging of enterprise critical information
and securely distribute the informationen, in appropriate document format,
and when needed to correct receiver.


---
ScannerVision™ Introduction and Concept

ScannerVision™ is truly vendor and platform independent.
Adaptable to the needs of existing scanning systems and storage systems regardless of brand.

The technology and functionality in ScannerVision™ is utilised by organisations
to facilitate policy-driven data capture and storage.
It is designed around the belief that operators should be insulated
from the complexities of document processes and policies,
in order to increase efficiency, minimise errors and reduce training requirements.


The ScannerVision™ functionality can be categorised into three groups:

CAPTURE: File capture via multifunctional, desktop client or existing electronic media (such as PDF/A or TIFF file archive).
PROCESS: Image enhancement; form, character and barcode recognition, transformations.
STORE: Transfer to document storage system or distribution via corporate address book to file server.
Document workflow templates are created centrally (by a system administrator) and
automatically distributed to each scanning client connected to the ScannerVision™ Processing Engine,
ensuring all users have the correct settings and policies at all times.


ScannerVision™ Components
ScannerVision™ is made up of several components which can be categorised into four sections:

Clients: Input functions such as desktop, multifunctional embedded devices and web.
Modules: Throughput processes such as character, barcode and marks recognition.
Connectors: Facilitates output to a variety of platforms and document systems.
Processing Engine: Application which hosts modules and connectors and communicates with clients.

A document workflow usually starts with a client (if the documents are in hardcopy format).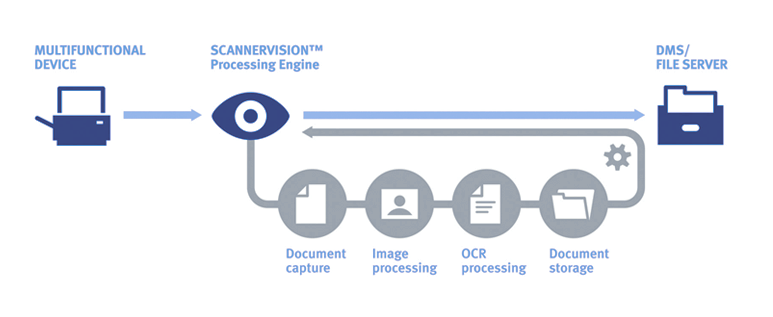 ---


ScannerVision™ Processing Engine
At the core of ScannerVision™ lies the Processing Engine
which hosts all of the document workflow templates and enables the client connections.

Built on an internationally renown character recognition engine,
the ScannerVision™ Processing Engine provides the bridge from
office multifunctional devices and desktop scanners,
to file servers and document management systems (DMS, CRM, ECM, ERP,…)
or other type of document storage or e-archives.

The ScannerVision™ Processing Engine is where all the functionality is centrally configured,
enabling users to connect with a client and capture a document to a complex workflow,
without having to understand the complexities of the template.

ScannerVision™ Processing Engine - Functionality
Comes in two flavours: Express and Office - Popup-window


Key Features

Data capture from MFD/Desktop Client, hot-folders, email and FTP
Barcode recognition (1D/2D)
Full-page and zone-based text recognition (OCR)
OCR support for many languages, among them:
Afrikaans, Catalan, Czech, Danish, Dutch, English, Finnish, French,
German, Hungarian, Italian, Norwegian, Polish, Portuguese, Slovenian, Spanish, Swedish
Support for scripting (JScript and VBScript)
Document annotation functions including Barcode 1D/2D
File conversion to dozens of formats, including searchable PDF, PDF/A, TIFF, MS Excel, MS Word and many more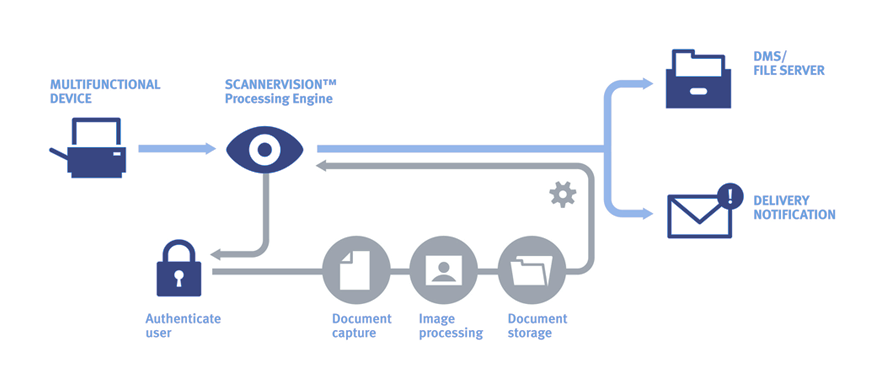 Security/User authentication - option:

Windows - authentication retrieves user account information from the operating system
LDAP and Active Directory - authentication methods use existing corporate address books to authorize users
Equitrac - authentication queries an Equitrac server's user account information
ScannerVision™ - authentication utilizes the ScannerVision™ Server/Processing Engine´s own user account list



Encryption of Communication / Network Traffic - option:

Network traffic can be automatically encrypted between ScannerVision® Clients and the Server/Processing Engine,
using Advanced Encryption Standard (AES-128)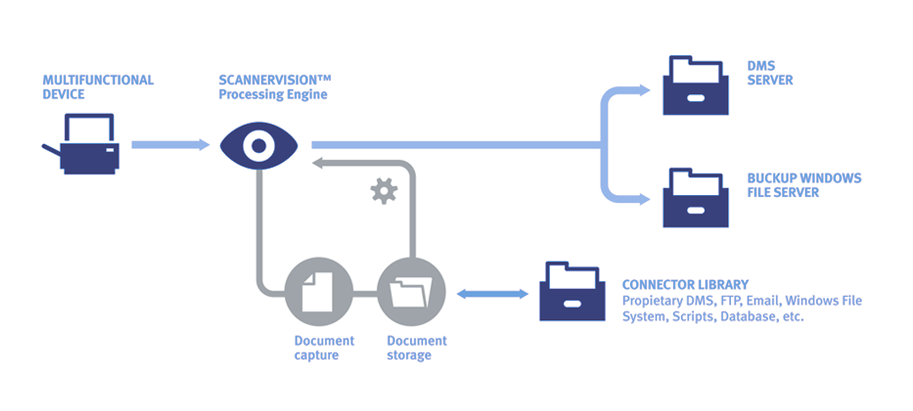 Direct interfaces via connectors with ERP/DMS/Archiving systems and local/net-based storage services:

AFAS
Amazon S3
d.velop
DocuWare
Dropbox
Evernote
Exact
Google® Docs
Hyarchis.Net
iManage (Autonomy)
Microsoft SharePoint
Microsoft SQL Server
Laserfiche
Objective
Oracle och andra SQL-databaser
Salesforce
SharePoint360
SuperOffice
UNIT4
WebDAV
windream
Scripts (JScript och VBScript)
E-mail
FTP Systems
Windows File System
Etc.
PDF and TIFF Appending - ScannerVision™ supports appending of files to existing files of PDF and TIFF format:

The incoming document is appended to the end of the existing document
If the destination document doesnt exist, the file is just copied to the destination folder
The Appending PDF feature is an add-on that is available on V3.3.0.42 of ScannerVision™ and later editions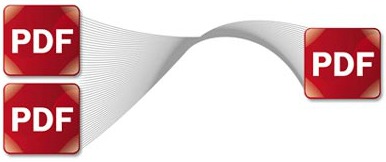 ---
Metadata Capture and Management



The process of automation requires in-depth information to make decisions in the filing and routing of documents.
During the capture process, ScannerVision™ prompts the user for important information, meta-data,
which is used during the filing process to ensure that one never loses business critical information.
This metadata can be captured from a variety of sources.

ScannerVision™ applies metadata from:

Date and time of processing and document name
Name of authorized user from desktop/PC or multifunctional client
1D or 2D barcodes on the document
Lookups from databases and results of scripts
The result of zone or document OCR text, OMR, ICR, and MICR
Answers to user-promted questions
Forms recognition
Etc.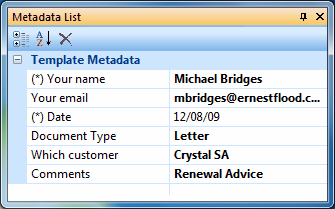 ---

ScannerVision™ Scan Clients
Scan Clients are clients used to index and/or send documents to the ScannerVision Processing Engine for processing.
These clients are typically used when manual indexing and classification of documents are required.
Templates must be assigned to every scan client which is required to use the said template.

Scan Clients can include both
ScannerVision™ Desktop Clients or Multi Functional Device (MFD) Embedded Scan Clients.
Both offer a similar interface for users to facilitate document capture and data tagging.


---
ScannerVision™ Desktop Client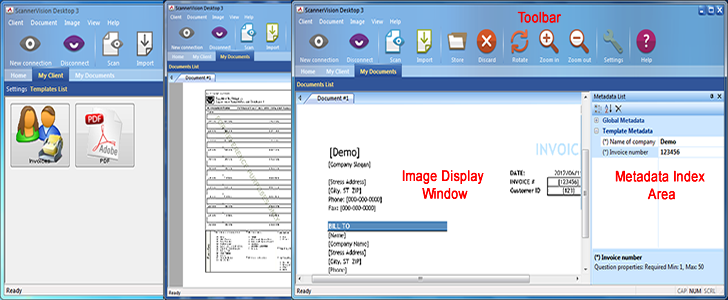 ScannerVision™ Desktop Client is a Windows application which
connects to any scanning device and the ScannerVision™ Process Engine
and guides the operator through the document capture process.

Documents may be acquired by scanning with an installed TWAIN driver
(including thousands of office multifunctionals (MFD) and desktop scanners)
or by importing existing electronic files (e.g. files from a PDF/A or TIFF archive)
and submit these to the available workflows for processing and filing,
ensuring that existing digital documents can be captured and processed,
as if they were paper.

Users select their image data from the application and
select which document template to process with.
Depending on the template,
the user will be prompted for important document data (meta-data)
which is used to dynamically and accurately categorize and file the document.
Depending on the template configuration,
users cannot store the data until all required information is entered from the document
- ensuring that the information can be retrieved easily at a later date.

The ScannerVision Desktop Client is also build to operate in terminal and Citrix environments
by simply making it available to the users as you would do with any other terminal application.
Each user will have their instance under their user profile.


ScannerVision™ Desktop Client - Details
Comes in four flavours - Lite, Boost, Automate and Expert - Popup-window
---
ScannerVision™ MFD Embedded Scan Clients



ScannerVision™ MFD Embedded Client
is a Java-based application that is executed by the built-in
Java Virtual Machine in existing multi-/flerfunktionssystem (MFD/MFP).
Brings the power and simplicity of the user interface of ScannerVision™
to the panel of your favourite office multifunctional device (MFD).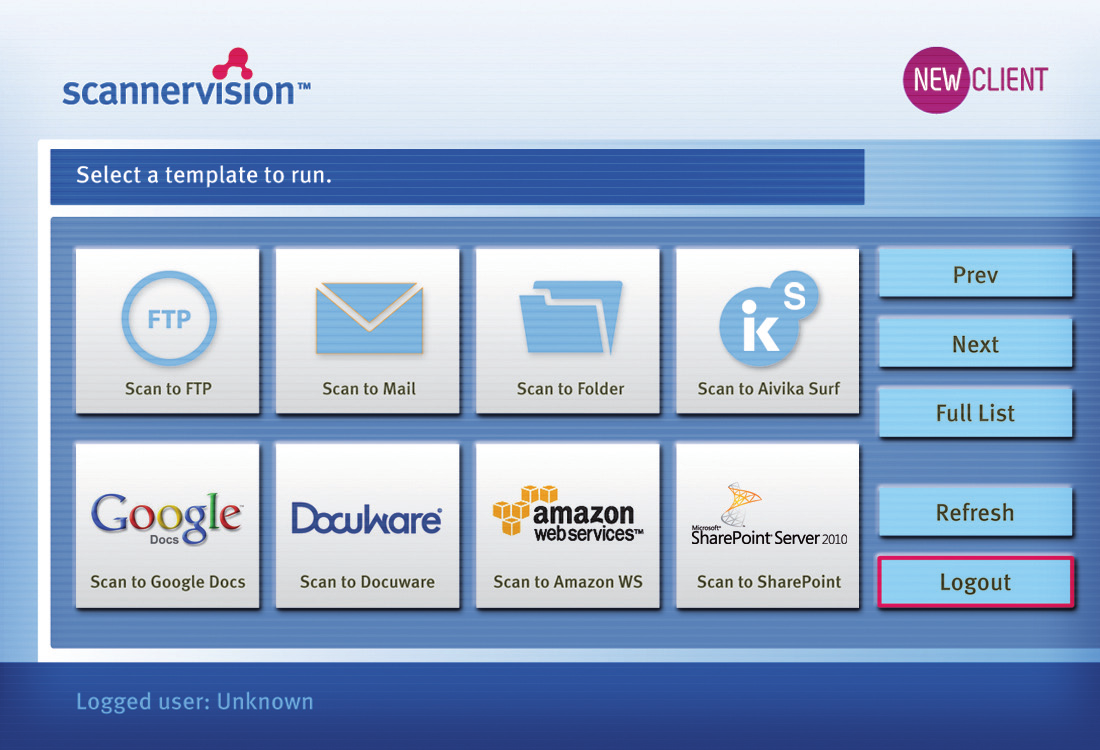 Compatible with many popular brands of office multifunctional devices (MFD),
ScannerVision™ Embedded converts the panel into a document capture and processing system,
providing a slick, easy-to-use, push button interface to the published document workflows
from ScannerVision™ Processing Engine.

ScannerVision™ Embedded Client enables the MFD-user to interact with the scanning process,
capturing information that the user enters in response to questions stored in the workflow template
and assisting with the automatic filing of the document after processing by ScannerVision™ Process Engine.

Supported Devices
Click one of the brands below to reveal all supported MFD models within the selected brand
supported by ScannerVision™ Embedded Client:



---
ScannerVision™ Advanced Modules

Datasheet: ScannerVision™ Advanced Modules for Increased Functionality (pdf)


ScannerVision's ABC module implements an advanced, loss-less compression algorithm
to achieve superior compression ratios versus the most popular current methods.

ABC technology enables users to achieve file sizes which are 4 to 5 times smaller
than the files sizes generated by standard 1-bit compression types, such as CCITT Group 4.
The proprietary compression format is automatically detected and decompressed by ScannerVision™,
so your digital archive can be reconverted to another format at any time.

The ABC module can be utilised when there is a requirement to
archive large amounts of data as efficiently as possible.
Storage requirements are lessened by the superior compression ratios achieved.
The module can also be deployed to increase the transmission speed
of documents to their final destination,
useful when files have to travel large distances over wide area networks.

ABC technology is also available from
the ScannerVision™ Office Desktop Client Boost,
drastically reducing transfer times of captured data from the client to the server.




ScannerVision's Barcode Annotation module enables users to place
one of nearly 40 different types of barcode on the documents they scan.

The Barcode Annotation module is often used to write barcodes onto
documents for the purposes of tracking and automated identification.
Multiple barcodes can be written to the same document and
the contents of any metadata library tag can be used as the value.

Customer details, product information, departmental codes;
anything can be encoded onto a scanned document
ensuring it can be processed automatically.




ScannerVision's OMR module makes light work
of capturing and processing forms-based data.

Able to read marks inside user defined zones,
this module can help build automated workflows for directing
examination papers, voting forms, surveys, and much, much more.

The OMR module is typically used where
the automatic analysis and routed of forms is required.
Documents may be routed to different destinations or even
other workflows for further processing.
The module can also be used to validate documents leaving an organisation,
for example to check that contract and letters have been signed,
or forms have been fully completed.

From the workflow template,
areas (or zones) of a document are specified for ScannerVision™ to analyse.
If a specific zone contains a mark,
the value in the metadata library will reflect this,
enabling the user to direct the document through
a specific workflow or to the correct destination.




ScannerVision's ZOCR module enables automatic capture of data
from specific zones on the document.

Invoice numbers, customer codes, addresses;
all can be defined and captured independently
and used to file the document or route to a special workflow.

Full-page Optical Character Recognition
with a large number of documents can be a time-intensive process.
The Zone OCR module provides the technology to analyse and extract data
from just specific areas of a document, increasing performance and throughput
whilst ensuring programmatic access to just the information you require.

From the workflow template, areas (or zones) of a document
are specified for ScannerVision™ to analyse.
During the capture process data in the defined zones
is converted to text and made available via the metadata library
for distribution, notification and filing purposes.

Zone OCR technology is also available from
the ScannerVision™ Office Desktop Client Automate,
to assist in high-speed document indexing.

---
ScannerVision™ Connectors



Connectors link ScannerVision™ servers directly to an organisation's
document management or business system.
By utilizing a server connector, the power of ScannerVision™ can now be
directed to the right location inside a DMS or ERP, with little user intervention.

ScannerVision™ servers also support the standards-based WebDAV protocol,
enabling connections to an ever wider range of business and document systems.

Click any of the icons below to get more detail pertaining to those specific connectors.

Standard Included Connectors: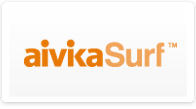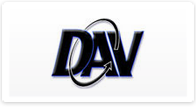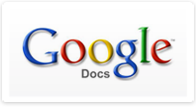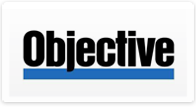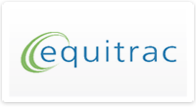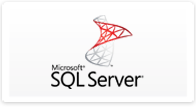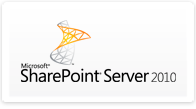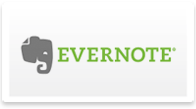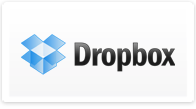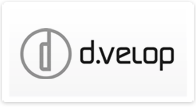 Additional Connectors: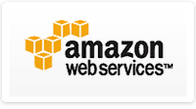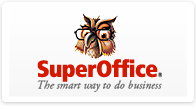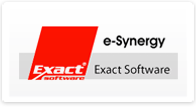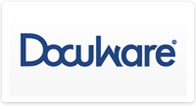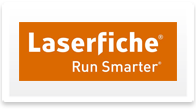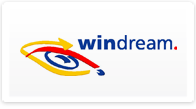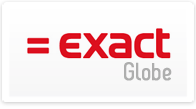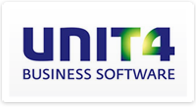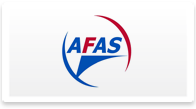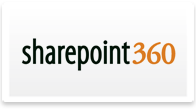 Connectors Coming Soon: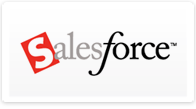 Synapsis - The ScannerVision™ Connector Development Program
The ScannerVision™ Connector Software Development Kit (SDK) is available for developers
to create native connectors for just about anything.

Synapsis offers developers the possibility to access the necessary code
to be able to create connectors for being used with ScannerVision Server Engine.
The Synapsis program includes example codes, direct contact with developers, development guide, etc..
Once the connector is uploaded to the ScannerVision™ licensing portal it will be available for
all ScannerVision™ clients around the world and the the developer will of course
take benefit from an important margin of connector(s) sales.

For more information about the ScannerVision™ Connector Development Program, Synapsis,
please contact NewFormat.

---
ScannerVision™ Demonstrations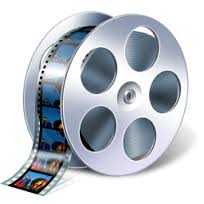 ScannerVision™ Demonstrations - Popup-window
Reserve online-demonstration of ScannerVision™
---
ScannerVision™ Case Studies / References - Samples
---
ScannerVision™ Datasheets/Brochures/Manuals
---
Product Ordering Numbers / Price information
ScannerVision™ software can be obtained via both license acquisition and through leasing.
For Product Descriptions and Product Ordering Numbers - Click here.


---
Request Download of Free ScannerVision™ 30-Day Trial
---
---
For more information contact NewFormat