---

---


Part of NewFormat AB Portal
---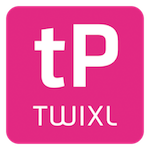 Twixl Publisher in a nutshell
---
Twixl Publisher in a nutshell



Twixl Publisher is a multiple-input app building, distribution, and publishing platform
of content for rich user experiences on tablets, modern web browsers and smartphones.


Twixl Publisher is the only independent tablet-publishing tool on the market.


Short-Time-to-Market / Easy workflow - Design, Build, Publish.


Type of applications

Single-issue
Multi-issue
Enterprise
Ad Hoc / Test Builds



Share publications with twixl Viewer app


Supported App Stores

Apple App Store
Google Play
Amazon Appstore



Twixl Distribution Platform


Support for restricted access with entitlement


Supported platforms

iOS (iPad & iPhone)
Android (Tablets & Phones)
Kindle Fire
Desktop & Notebooks (via Web Reader)



Type of publications


App types

Tablet only apps
Smartphone only apps
Universal apps
---
Product Highlights:

Easy to use.
Feature-complete creation solution.
Unlimited publications on iOS & Android.
Publish for tablets.
Publish for desktops & laptops with Twixl Web Reader.
Complete distribution, storage & subscription management solution.
Publish Twixl .publication & PDFs.
Built-in analytics.
Akamai Content Delivery Network (CDN).
Both built-in and custom entitlement.
Article management:

Article-based (separate articles) workflow, and
Adobe InDesign's "book" file workflow

PDF support for iOS App Store and Android App Store apps.
Enfocus Switch integration with Twixl Distribution Platform.
Woodwing Enterprise integration.
Twixl Online documentation.




Twixl Publisher - The Creation Tool:

No coding knowledge needed.
Anyone knowing Adobe® InDesign® on Mac or Windows
can do tablet publishing with Twixl Publisher.
The only product of its kind giving users easy access to publishing
on the iPad without having to be familiar with Xcode programming.
Guides available to easily create Adobe® InDesign® templates for tablets.
Preview of content ("publications") during design process - on computer or on tablet.
App publishing to iOS, Android and Kindle Fire, and publishing to
web (HTML) with Twixl Web Reader.

Twixl Web Reader opportunities:


Twixl Web Reader is unique - No such offer in the market.
Opens up new markets for publishers - from InDesign to HTML.
Available as upgrade for all running Twixl Publisher subscriptions and licenses.



Twixl Importer - Easy import of existing Adobe DPS Folios:

Twixl Importer imports Adobe DPS Folio Overlay properties.
Twixl Importer makes it easier for users who have been using Adobe DPS,
and who would like to switch to using the Twixl solution.
It is installed automatically as a plugin to Adobe Indesign with
the installation of the Twixl Publisher plug-in version 3.4 and higher.



Twixl Distribution Platform - The App Store Deployment Tool:

Distribution and storage platform for distribution via App Stores.
Integrated content management system (CMS) for managing
content/multi-issue (kiosk) apps in App Store Kiosks.
Option 1: Storage subscriptions:
- One Multi: 5.000 free downloads and 100.000 free push notifications.
- Unlimited Multi: 20.000 free downloads and 100.000 free push notifications.
Option 2: "Own Storage / Do it Yourself (DIY) Storage" on own storage account
at Amazon S3 or MS Windows Azure:
- Unlimited Multi: Storage subscription with 1.000.000 free transactions
(each download and each notification are counted as a transaction).



Twixl Reader SDK - The Integration Tool:

Twixl Reader Software Development Kit available for integration
into other/own customized app solutions.



Twixl Distribution Platform API for built-in entitlements:

Allows publishers to add/update/delete entitlement information
on the Twixl Distribution Platform via a web service.



Twixl Distribution Platform Admin API:

Allows external applications to talk to the Twixl Distribution Platform,
such as creating issues in an app and uploading them to the platform,
downloading app analytics, etc.



Twixl Distribution Platform Reader API:

Allows custom apps (e.g. apps using the Twixl Reader SDK)
to integrate with the Twixl Distribution Platform.
---
For more information contact NewFormat


---
NewFormat AB
Smörblommegränd 14, SE-165 72 Hässelby (Stockholm), Sweden
tel:+46 (0)70 631 53 01

All content © copyright 2008-2018 NewFormat AB. All rights reserved.


---