---

---

Part of NewFormat AB Portal
---
Webinars and video recordings
Presentations of our solutions and demonstration of practical use cases
---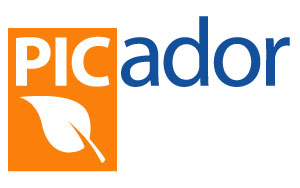 treeDiM Picador
Packaging CAD and POS display design software.

Video Demonstrations
---
Product Portfolio
---
treeDiM Picador Webinar
Introduction to Picador (2017-10-03, 50:06)



We'll introduce you to the main features of Picador!
Take the stress out of structural packaging design drawing
and find a solution that is quick and accurate,
while also taking care of 3D visualization,
driving cutting tables or shaping lasers and
calculating and visualizing palletization.
You'll be able to see how you can put the solution into use
and what its main features are.


---
Introduction to Picador
CAD software for 2D/3D structural design of cardboard packaging and POS (10:39)
---
Picador OCE CANON Workflow HD 2 (9:02)
Picador Packaging CAD/CAM Workflow with ZUND OCE PROCUT and ARIZONA flatbed printer
---
Picador - Redimensionner un plan 2D (1:40)
---
Picador 3D Attach Face to Face Animation (0:11)
Face to Face Animation in 3D with Picador 3D
---
Picador - PLV en 3D (1:51)
---
Picador - Conception d'un emballage (3:09)
---
CAO Picador - Caisse FEFCO et présentation 3D (1:28)
---
Picador CAO - Concevoir une cale de protection en 3D (1:42)
---
Picador - 3D pliage automatique d'un emballage FEFCO en carton ondulé (1:01)
---
Picador - 3D pliage automatique d'un packaging carton ECMA (0:50)
---
Picador CAO Packaging - Construire autour d'un modèle 3D (1:12)
---
Picador - Création d'un fourreau (1:16)
---
Picador - Forme illustrator ajoutée à la découpe d'un emballage (1:01)
---
Picador 3D - Augment - La Réalité Augmentée (1:18)
---
StackBuilder (2:23)
StackBuilder is an open-source packing/palletization/loading software integrated in Picador
---
For more information contact NewFormat
---
NewFormat AB
Smörblommegränd 14, SE-165 72 Hässelby (Stockholm), Sweden
tel:+46 (0)70 631 53 01

All content © copyright 2008-2018 NewFormat AB. All rights reserved.
---