---


Part of NewFormat AB Portal
---


---
OpenFormat
Products and Services
Offerings / Promotions / Prices
Guides and Datasheets
---
Customer Contact Form
Home/NewFormat
---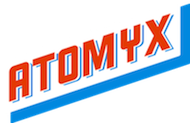 Atomyx Portal Streamlines PDF File Submission
with Built-In Automatic Quality Checking and Correction

Our solutions are based on
tested, reliable, and highly accessible software solutions.

NewFormat is Appointed Reseller and Solution Partner in
Nordic (Sweden, Denmark, Finland, Iceland, Norway)
and
Baltic Region (Estonia, Latvia, Lithuania)
of the Atomyx line of products for automation of document workflows from Four Pees NV.


---
Atomyx Portal - Web to Print Portal - PDF Delivery Made Easy
Atomyx Portal enables the automation of all stages of the modern workflow.

Atomyx Portal greatly simplifies the job of a printer or publisher and their clients.

Atomyx Portal is an "out-of-the-box" web portal based on Drupal (an open-source web content management system)
and callas pdfToolbox (the best preflight engine on the market today) to provide easy submission (delivery)
of PDF files with built-in automatic quality control and correction.

Customers select the correct job profile in the portal and upload their files using their favorite web browser.
Atomyx Portal provides immediate feedback to clients on the progress of the submitted job.

While Atomyx Portal is a standalone portal solution,
it is also a perfect starting point for further automating a company's workflow.

Atomyx Portal is built on standard Drupal web framework technology.
This provides a feature rich and extremely stable portal,
backed up by the extensive Drupal developer community.
Reliance on Drupal also ensures that branding and customization can be done as needed.

Atomyx Portal is the perfect job delivery mechanism for any automated workflow and
covers everything from integration with asset management and web-to-print systems,
over quality control and intelligent image optimization to proofing and production for
the print and publishing market.


---
---
---
Products
Atomyx Portal - PDF Delivery Made Easy
Click Here for Free Trial of the Atomyx Portal Demo Server
Atomyx Portal

Having trouble receiving good PDF files from clients?
Are your customers losing precious time receiving emails, looking at attachments,
trying to discover what the order is about, opening jobs in Acrobat,
checking quality and sending back emails with remarks to clients over and over again?

For sure there must be a better way to let customers supply PDF files and
Atomyx Portal provides exactly that:
an easy to setup and easy to use job delivery portal with built-in quality control
allowing clients to check they are sending the right thing and providing you with
the ease-of-mind that you'll receive files good for production.


Key Features:


Easy-to-use portal for clients.
Full web-browser solution, zero-install for clients.
Replacing the need to upload to FTP or submit through email.

Direct feedback on the quality of the uploaded files;
including feedback on missing input data (such as quantities, paper types, remarks…)
BEFORE the PDF file can be accepted as meeting quality requirements and relevant for production.
Direct confirmation to client of the job being delivered to the printer.
Support for products with predefined preflight profiles;
(rules for quality control and correction of PDF files).
Support for custom metadata (job tickets).
Optionally automatic creation of low-resolution preview files for clients.
Industry-standard quality control and corrections using callas pdfToolbox technology.
Delivery of jobs after successful preflight and approval to predefined locations and receiver.
For each client job submitted an extensive job metadata is provided in XML format
ready for pickup using MIS or other external workflow systems.
The XML file includes comprehensive information collected and assembled by the portal solution.
Easy deployment, configuration and customization using the Drupal framework.


System Requirements:


Atomyx Portal is built on Drupal and callas pdfToolbox CLI technology and requires:

a web server (preferably Apache) and
a database (preferably MySQL) running on one of

Linux
Mac OS X
Windows
---
Atomyx Portal - Built on a Strong CMS Foundation / Drupal





Atomyx Portal has been built completely on Drupal as the web content management system (CMS) foundation.
While Atomyx Portal provides the full PDF delivery portal experience from the start,
the possibilities to extend and integrate it are limitless as the full Drupal development community,
supported by plenty of local experts, is available to further extend the solution.


Atomyx Portal - First class quality control





Inside Atomyx Portal, the renowned callas pdfToolbox engine is used to perform:

quality control on uploaded PDF files,
generate production-accurate preview images to let clients see how their files will be printed,
create low-resolution preview PDF files.


With the same technology as used by Adobe for its Acrobat preflight functionality,
callas pdfToolbox is fast and creates userfriendly preflight reports telling clients what
they are doing wrong in case of problems and how to solve them.
The preflight engine easily scales to provide the reliability and speed you need on your PDF delivery portal.


Atomyx Portal 1, 2, 3 and Go!





Atomyx Portal lets you create products with an associated preflight (quality control) profile and job ticket.
When your clients visit the portal, they will select such a product and upload their PDF file.
From that point on Atomyx Portal does the heavy lifting for you.
It performs quality control and correction on the PDF file (as setup by you),
explains to clients what problems were found (or congratulates them if the files are perfect)
and guides them to fill out the job ticket you specified.
Your clients remain in control until they approve the PDF file for production.


Atomyx Portal - Ready for customization / Your portal in your look & feel





Atomyx Portal comes with a Drupal theme that looks nice and crisp,
but of course it can be customized to provide exactly the look and feel you need.
It is fully compliant with the Drupal theme engine that allows unbridled creativity;
anyone with Drupal theming experience is able to customize your portal to your needs.

Drupal is developed actively to support recent browsers and technologies with a plethora of
extra modules that provide out-of-the-box extensions to its core functionality.


Atomyx portal - Seamless connection to your production environment





Atomyx Portal focuses fully on the PDF file delivery aspect of your workflow and
does this with a keen eye on your needs.
When a client approves a PDF file, the preflighted file and an XML file containing
all information about the job is delivered to a folder on your server.
Delivery can be split per product and of course any job ticket the client was asked to fill out
is also included in the delivered XML file.



Product Ordering Numbers / Price information
Atomyx Portal software can be obtained via license acquisition or renting.
License is per server and unlimited number of users and unlimited number of documents.

For Product Descriptions and Product Ordering Numbers - Click here.


---
For more information contact NewFormat
---
NewFormat AB
Smörblommegränd 14, SE-165 72 Hässelby (Stockholm), Sweden
tel:+46 (0)70 631 53 01

All content © copyright 2008-2019 NewFormat AB. All rights reserved.
---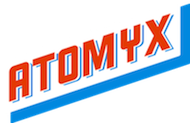 Atomyx Partner